---
VENTURA TOWER CARRASCO
Building In construction in Parque Miramar
SALE from USD 122.500

Description
VENTURA TOWER CARRASCO
The first tower in Carrasco neighborhood with tax incentives and Pay Per Use services (well equipped spaces with low condo expenses).
Among lakes and parks. Between the beach and the city, East-oriented, face-to-face Carrasco's life. A place to arrive and depart from but also a meeting place.
A developing urban pole designed for wellbeing.
A 360º view. Gardens with a variety of vegetation. Large open spaces. Dynamic and diffuse lighting. Natural sensory stimulus. Close to the water. Biometric forms and patterns. A refuge for rest.
Comfortable, functional, eco-friendly, smart tech. apartments. Studio apartments, 1, 2 and 3 bedrooms.
Delivery date: May, 2024 approx.
Gallery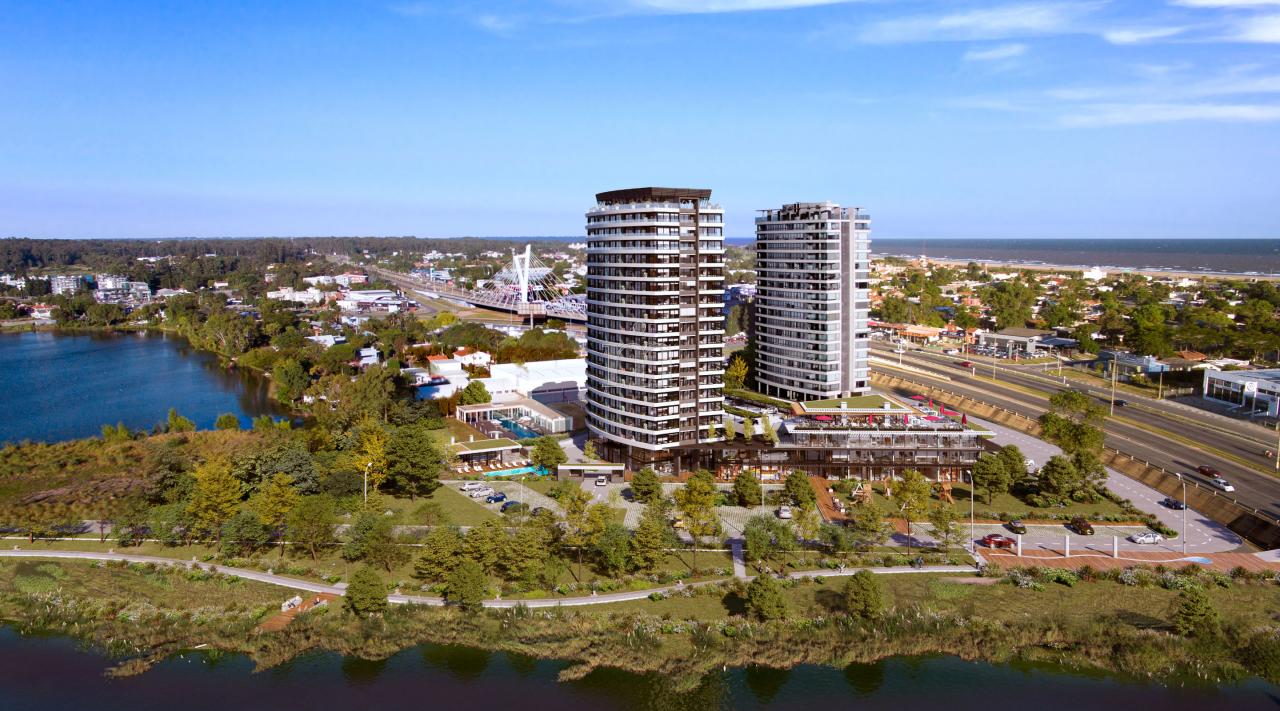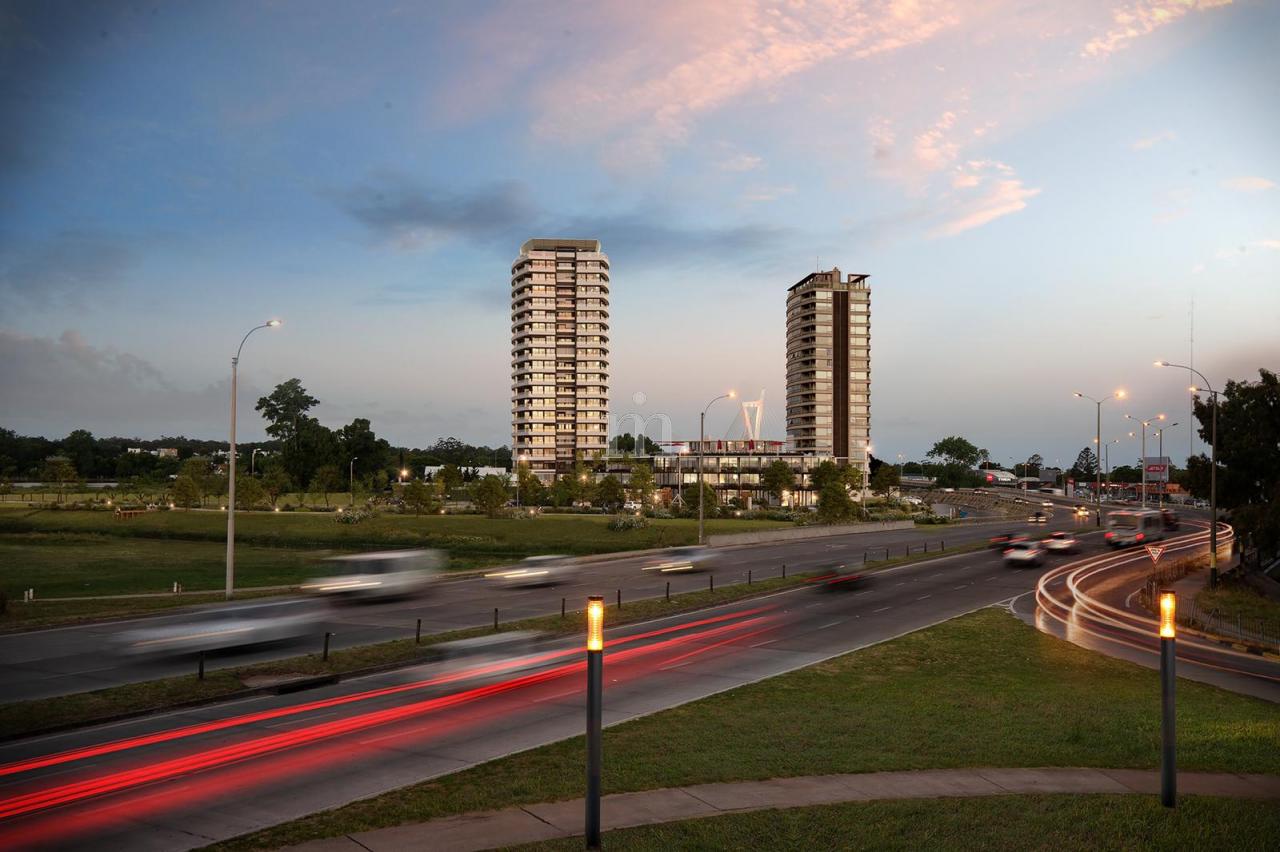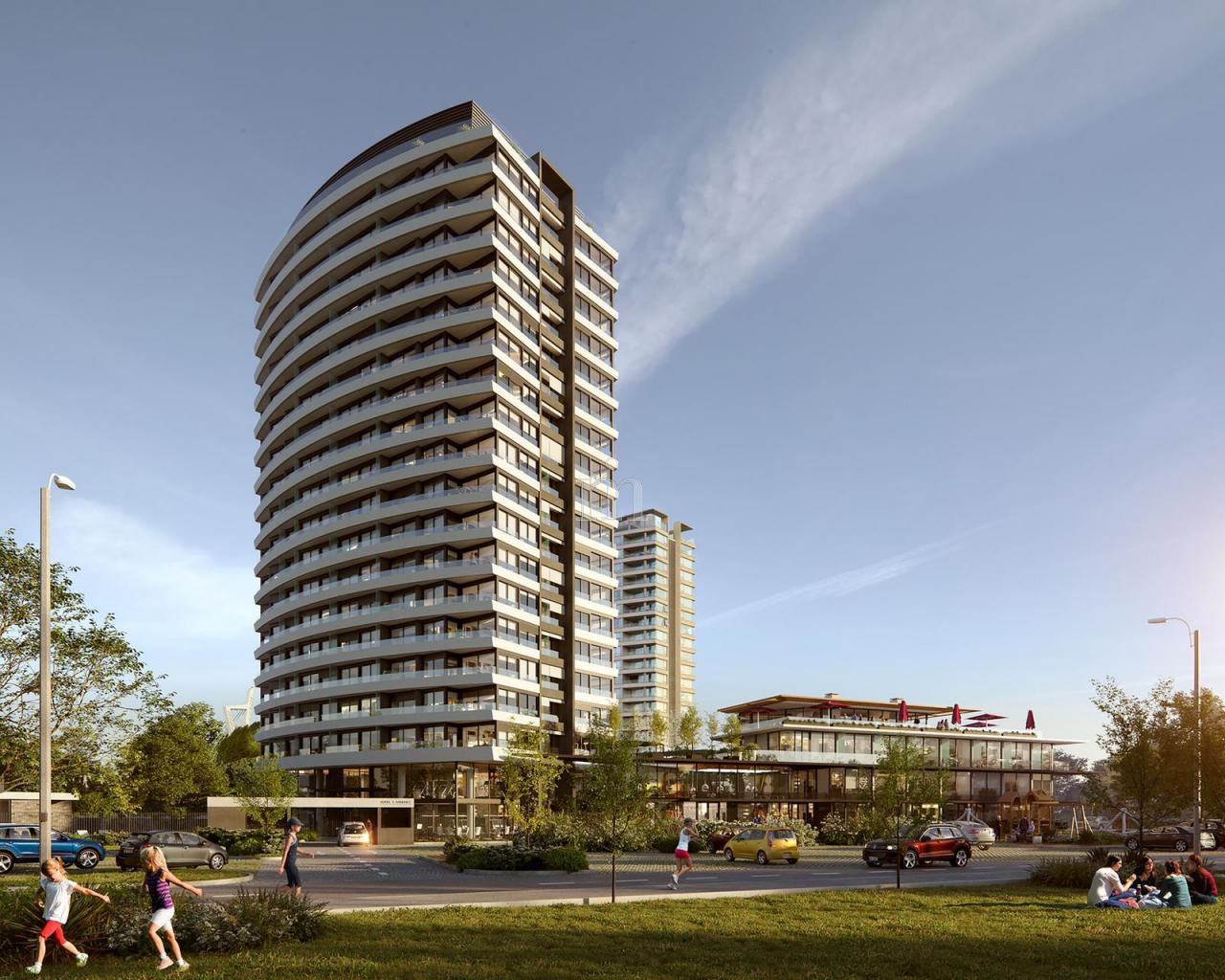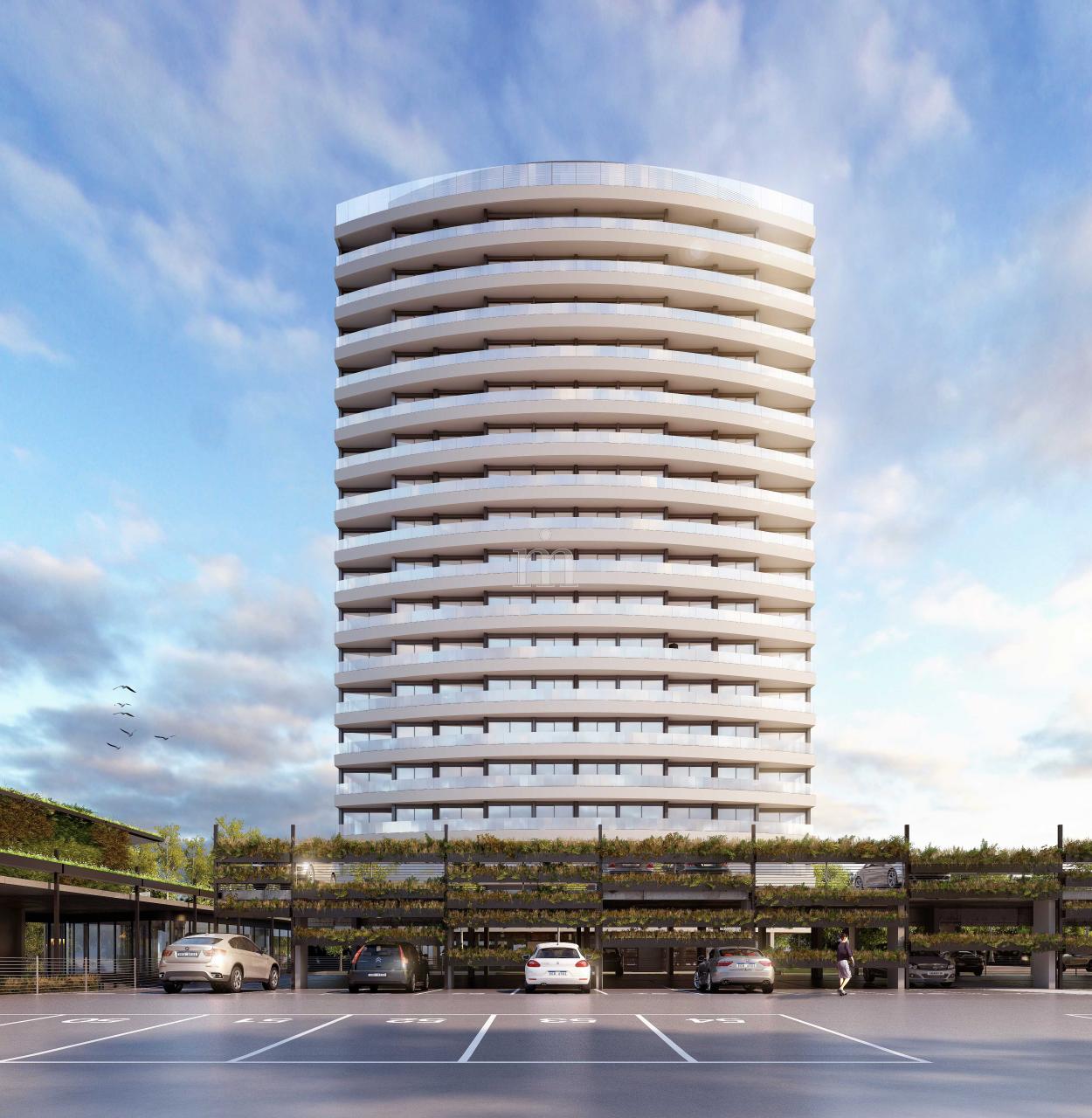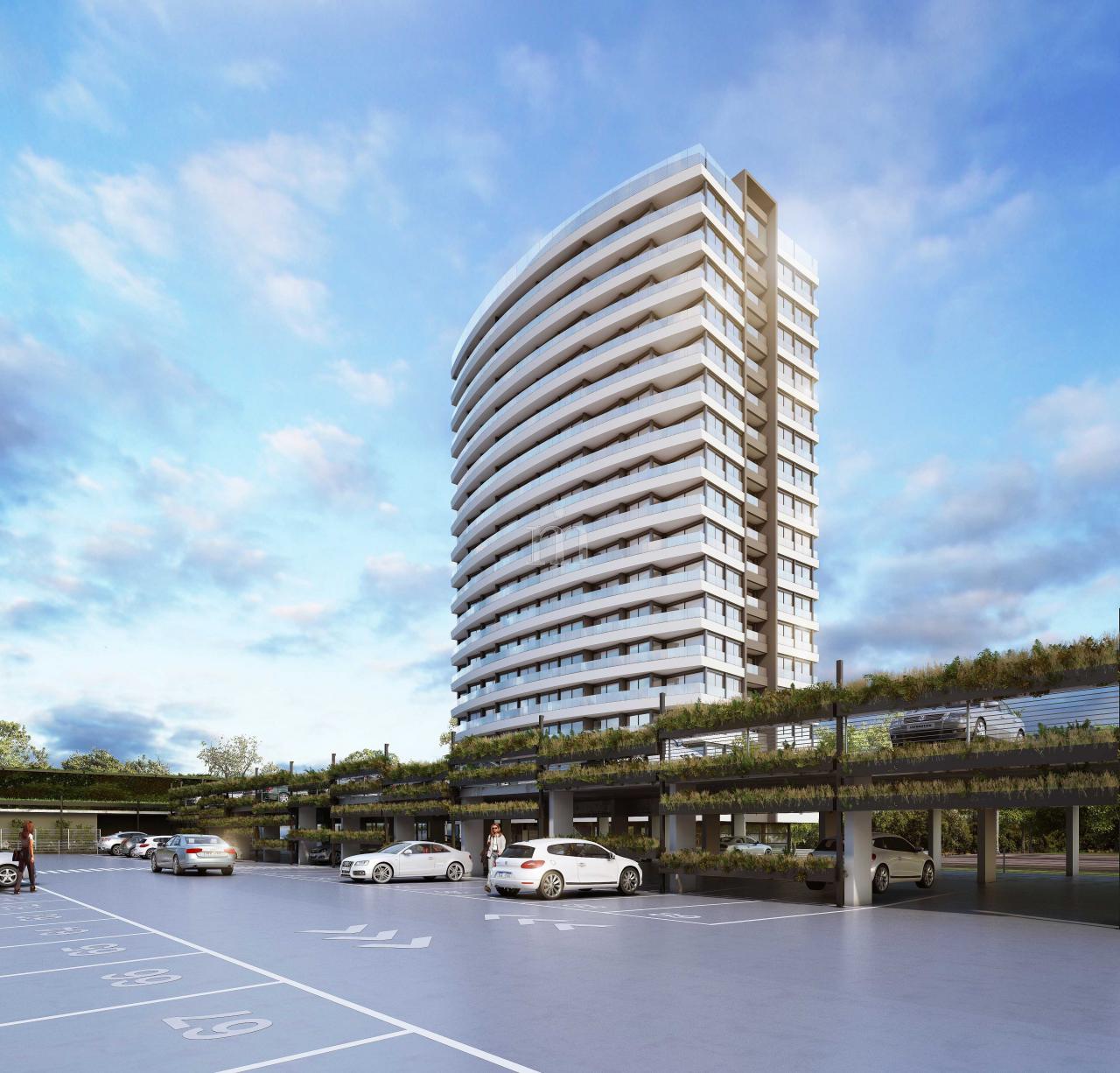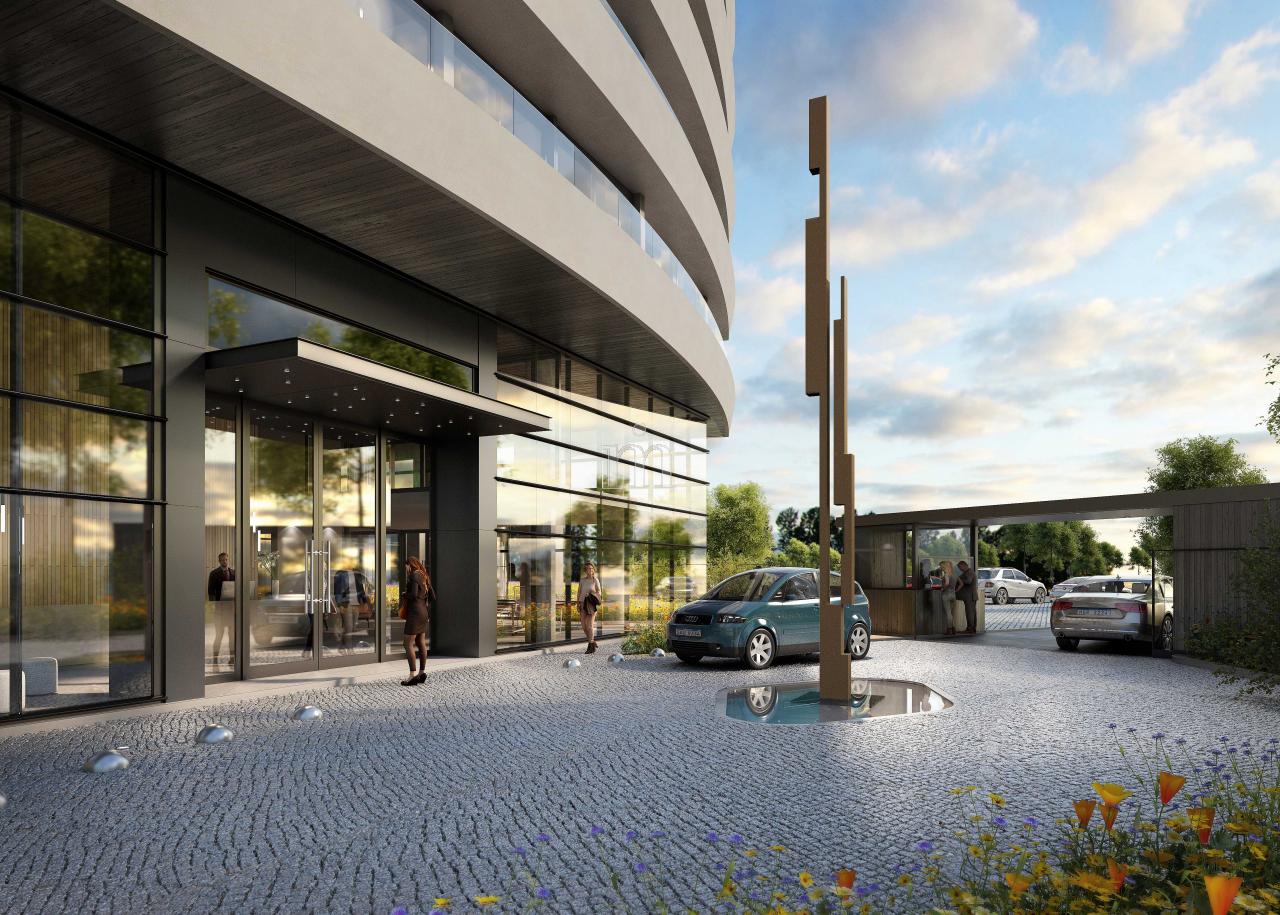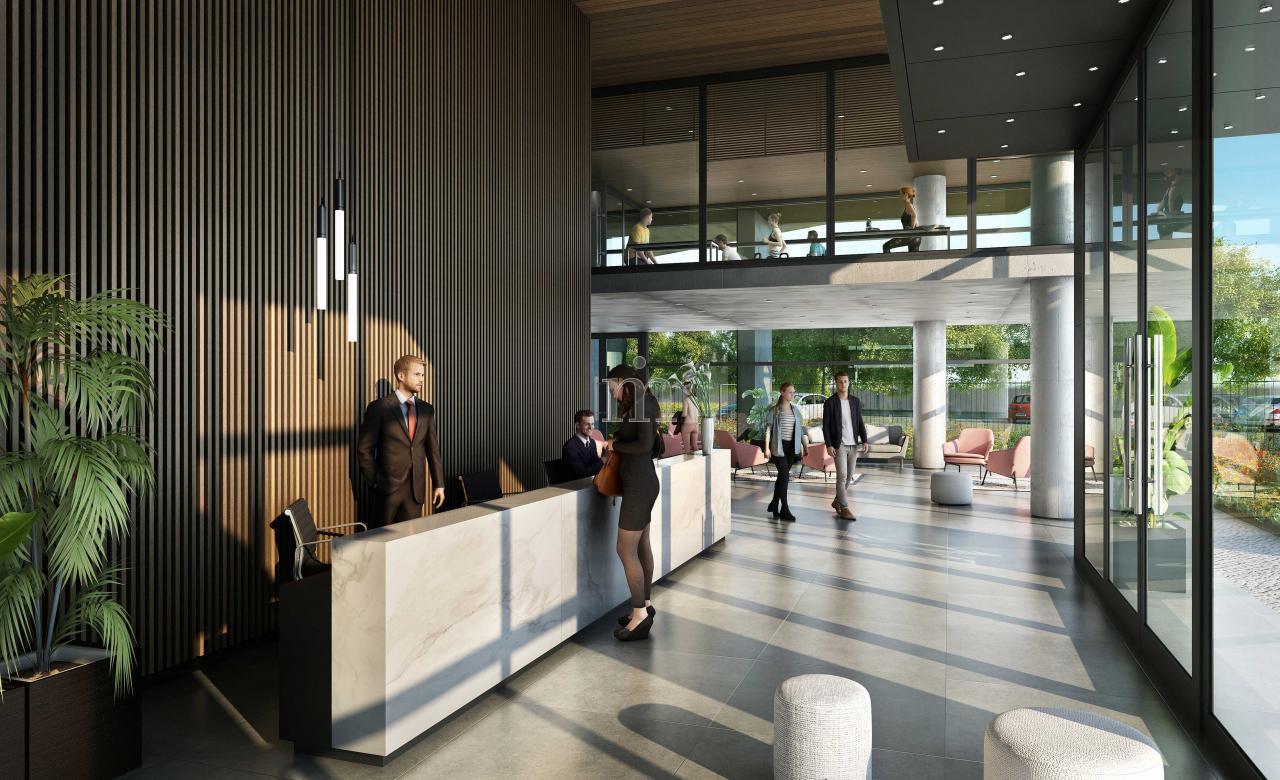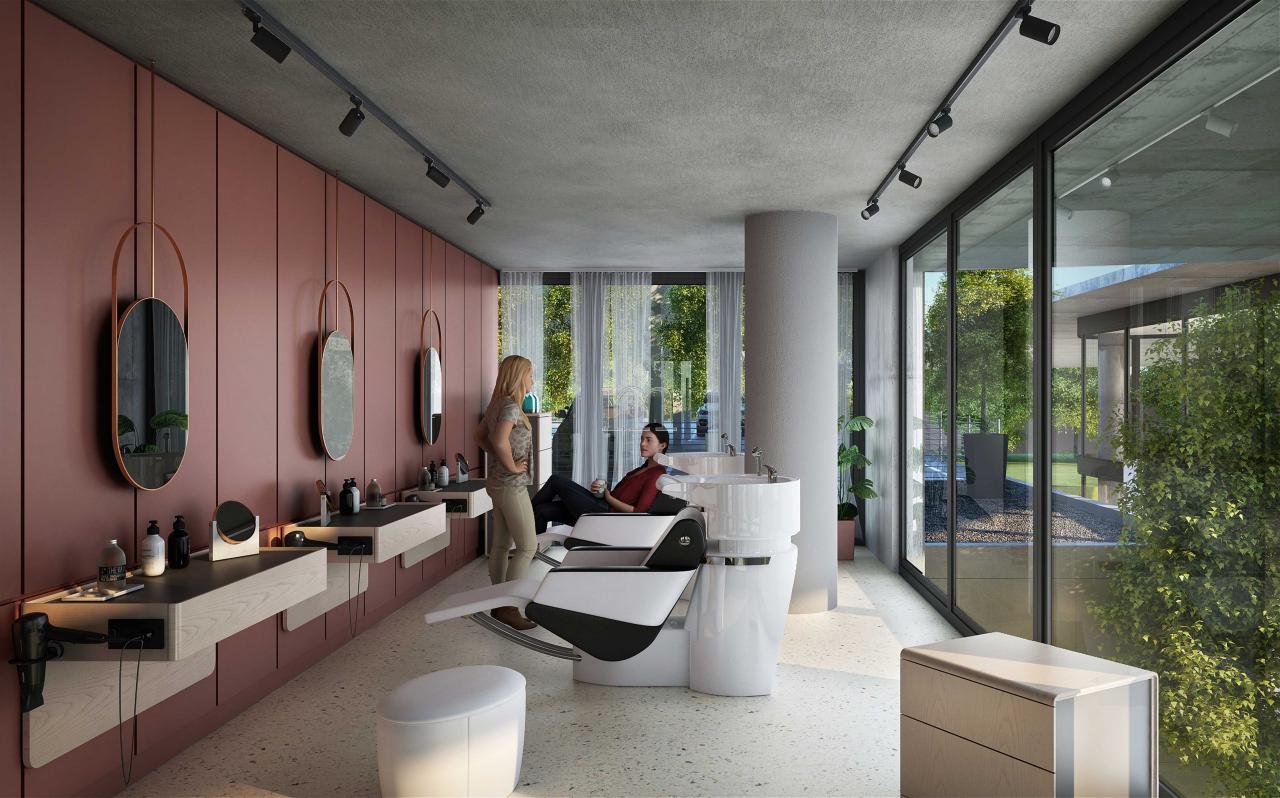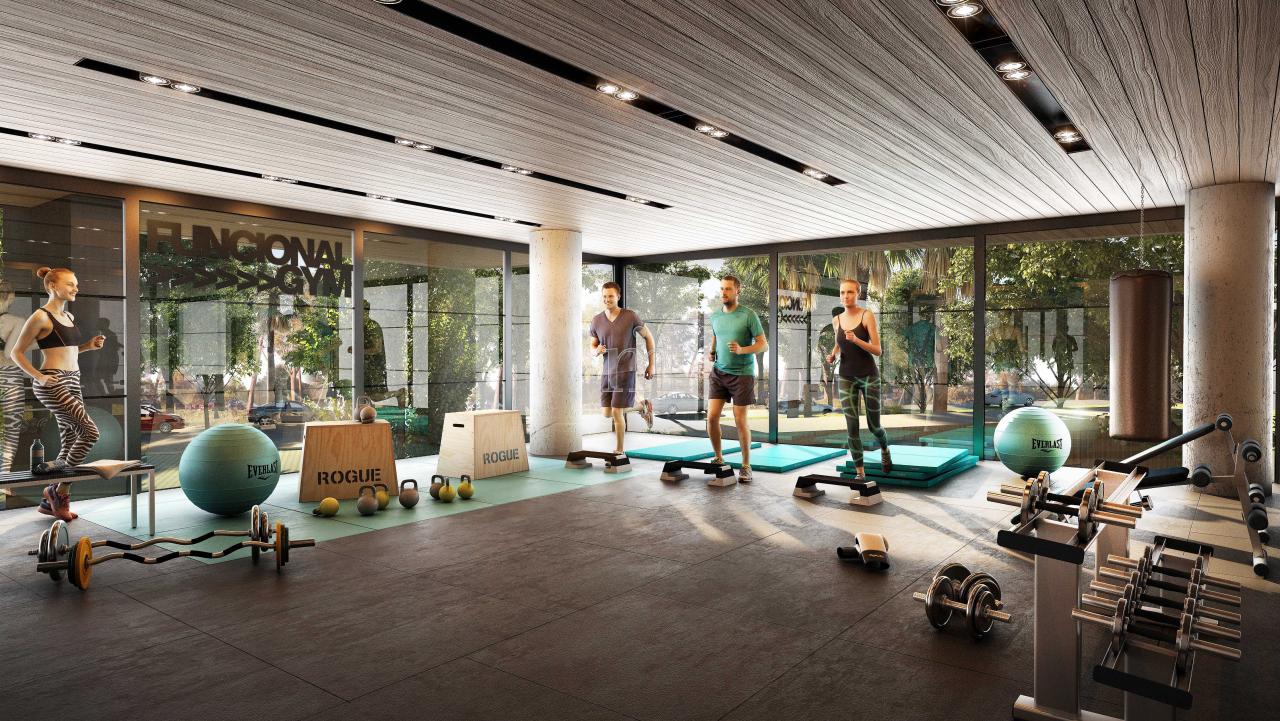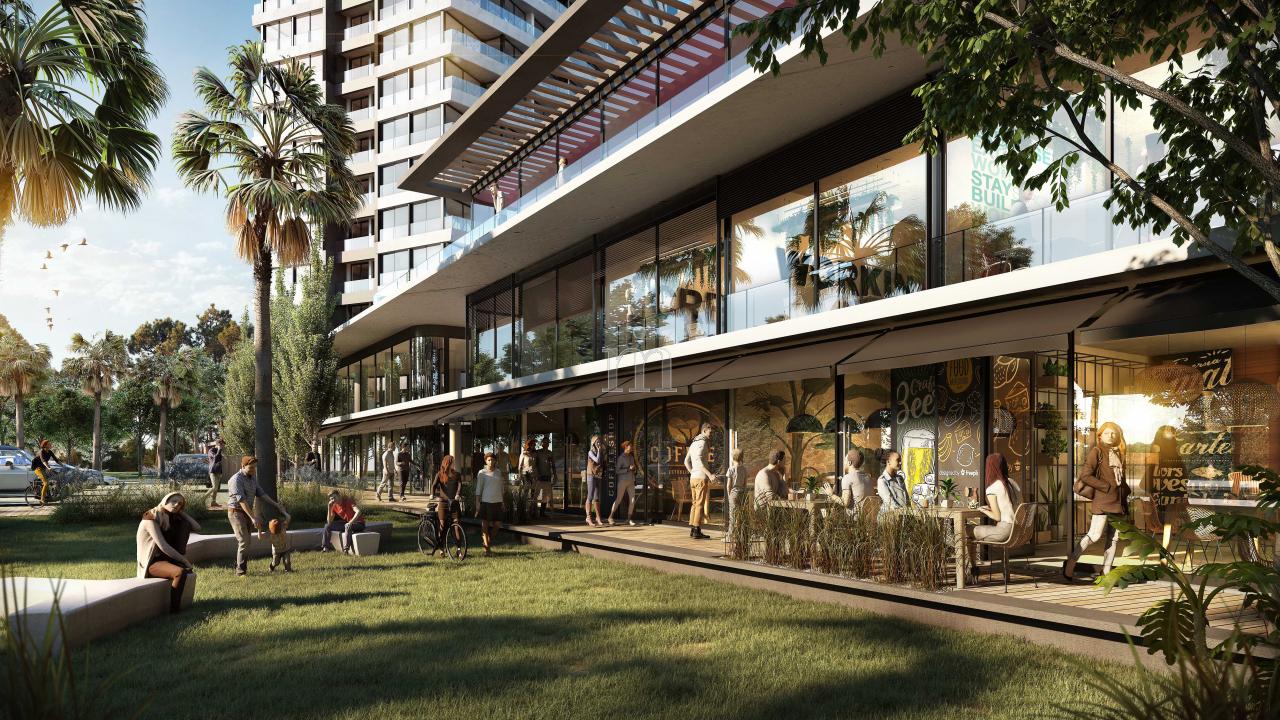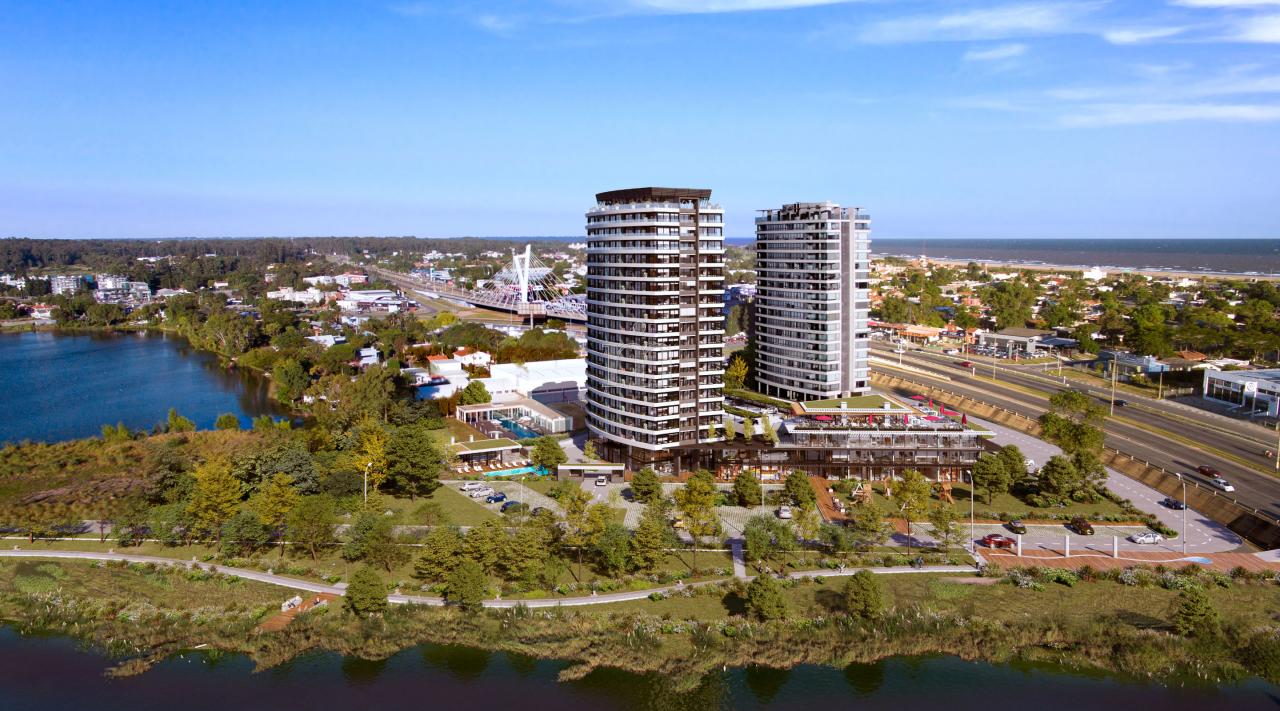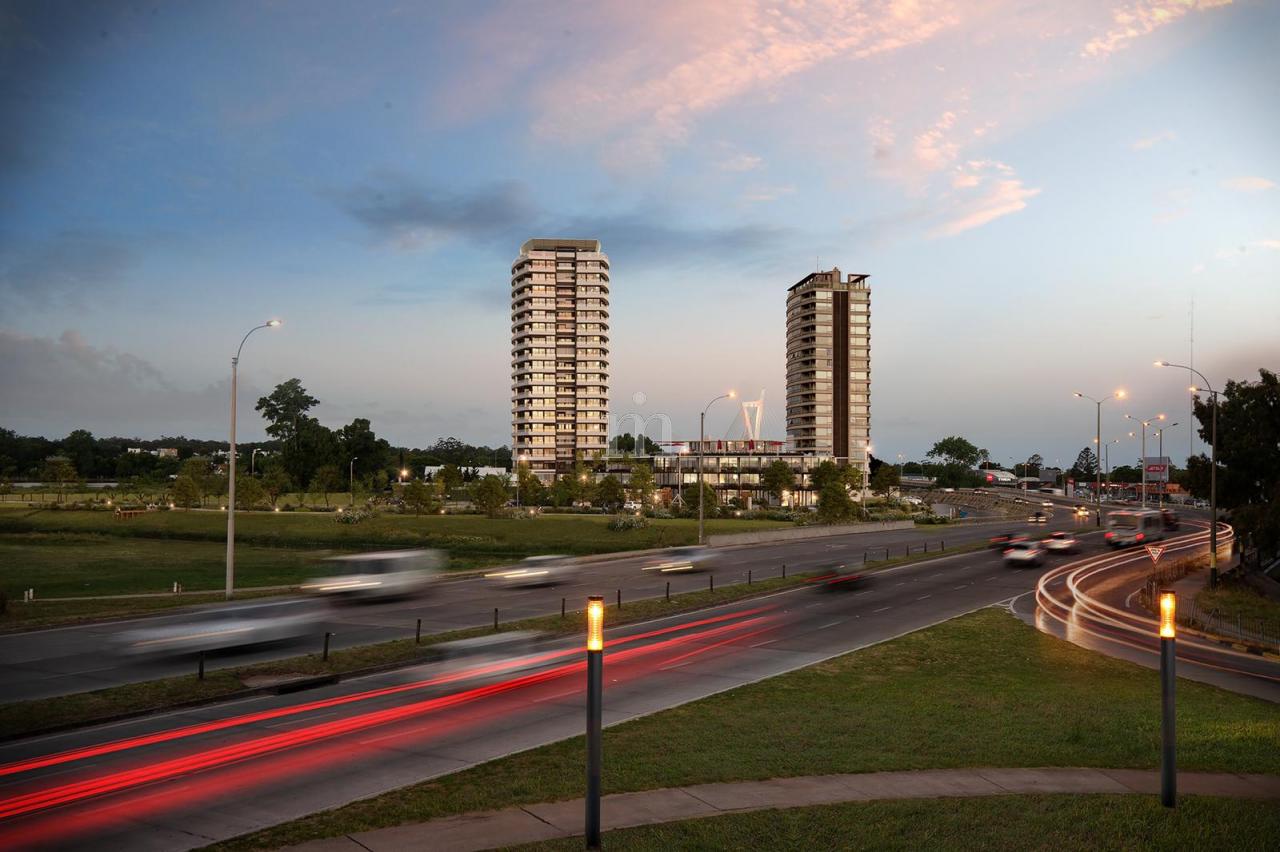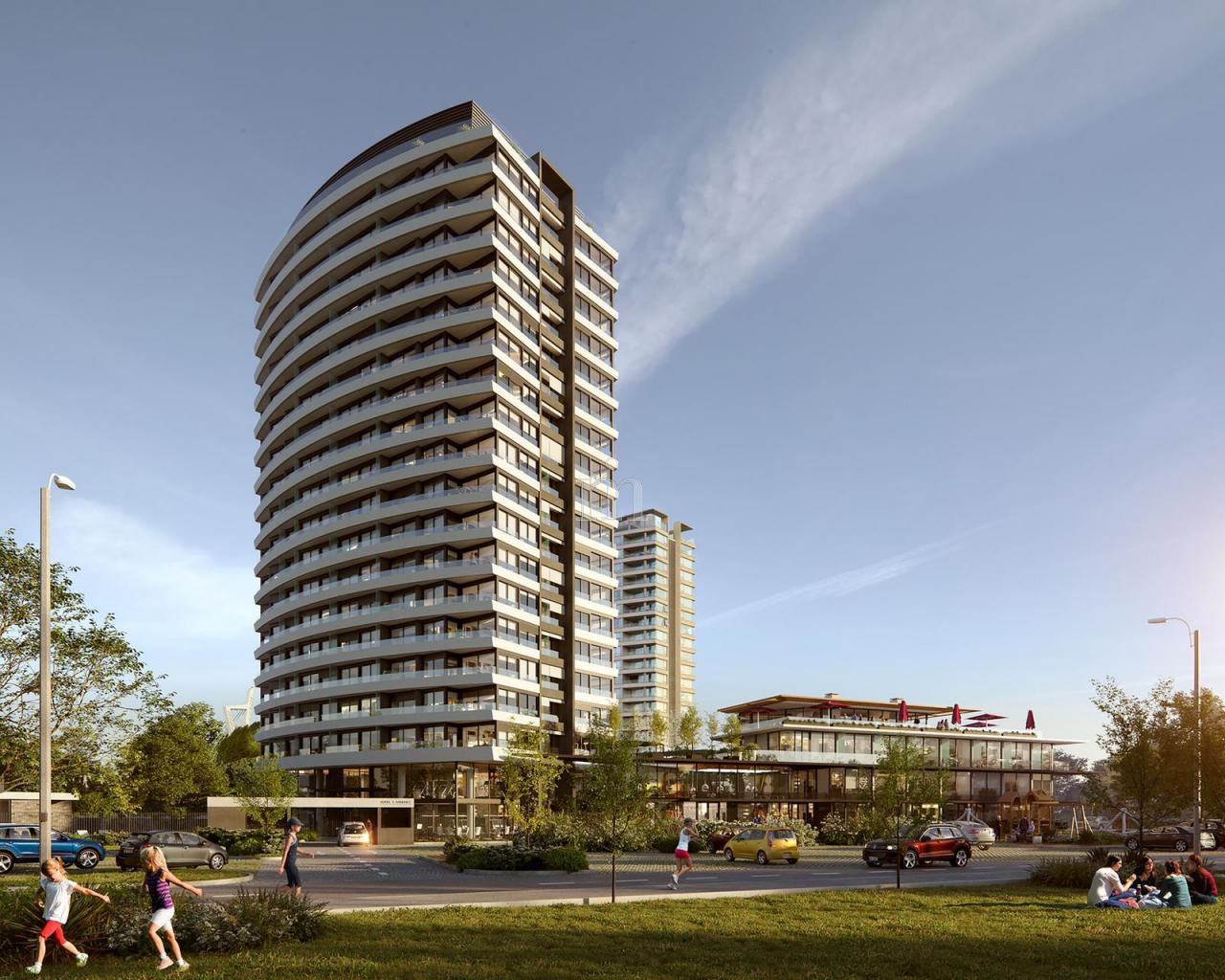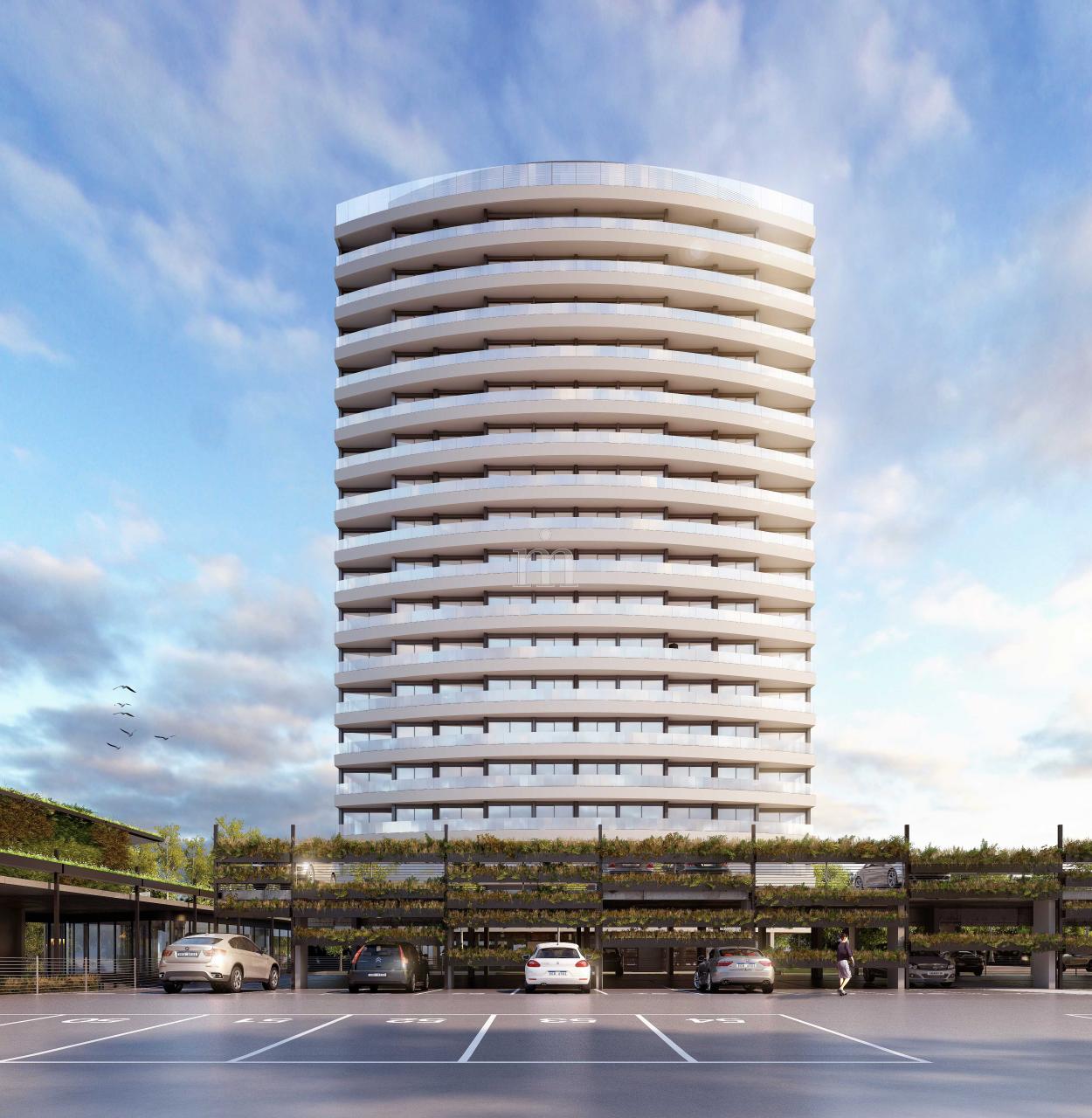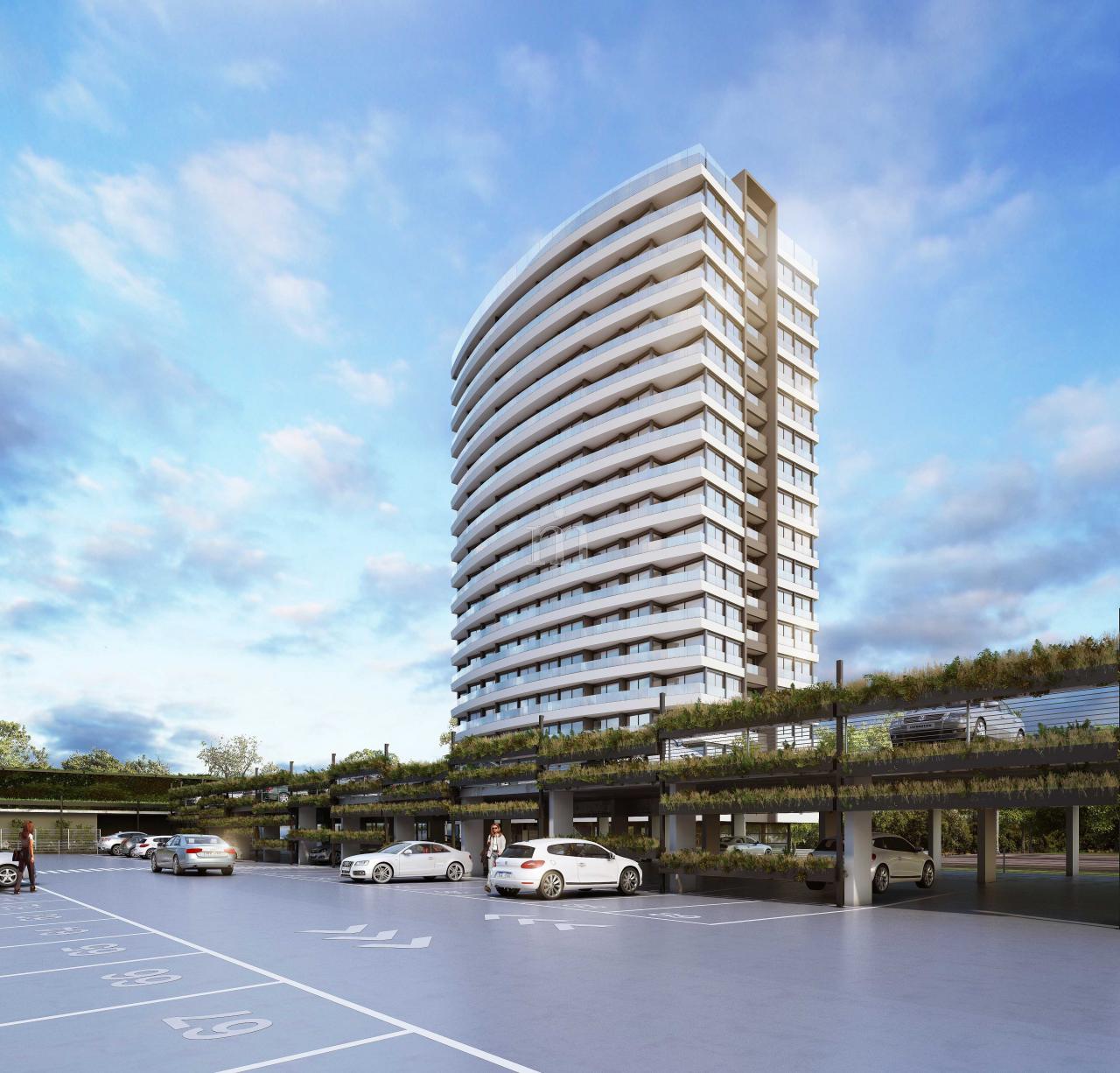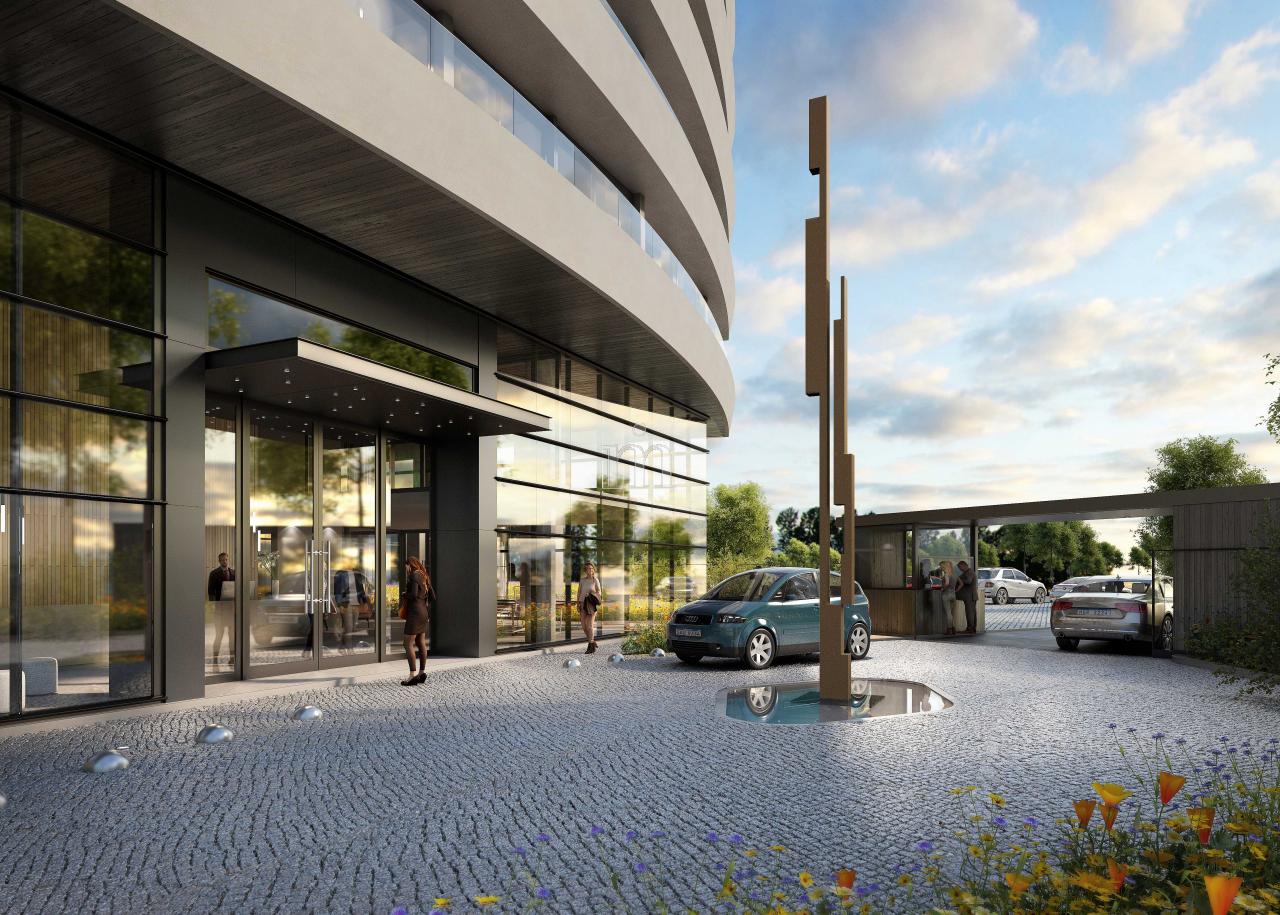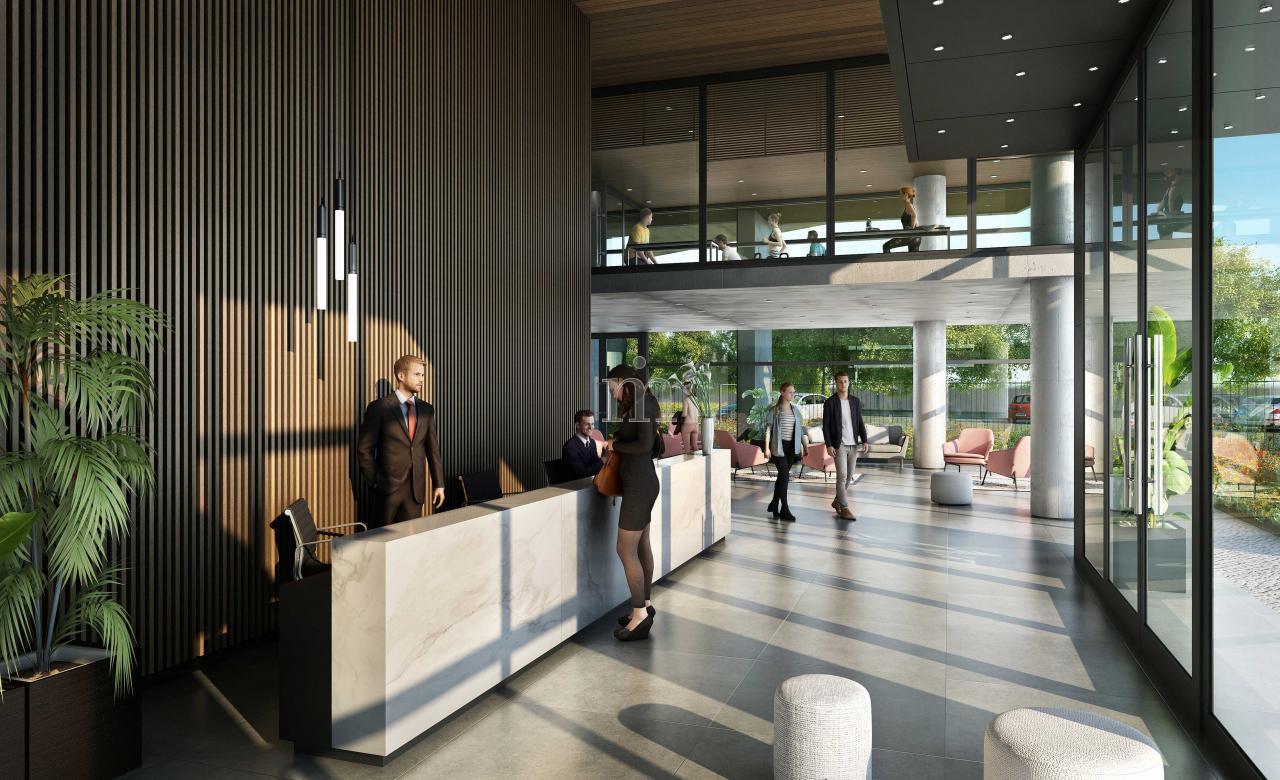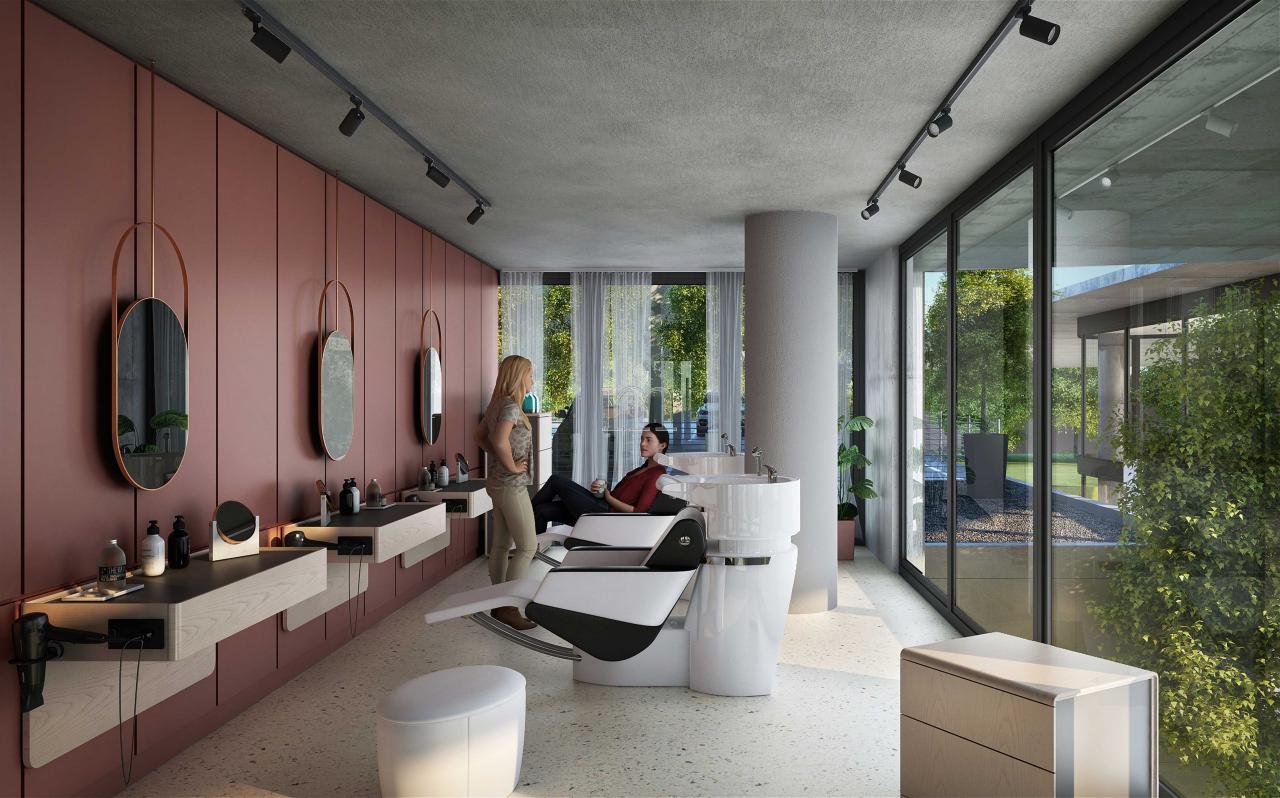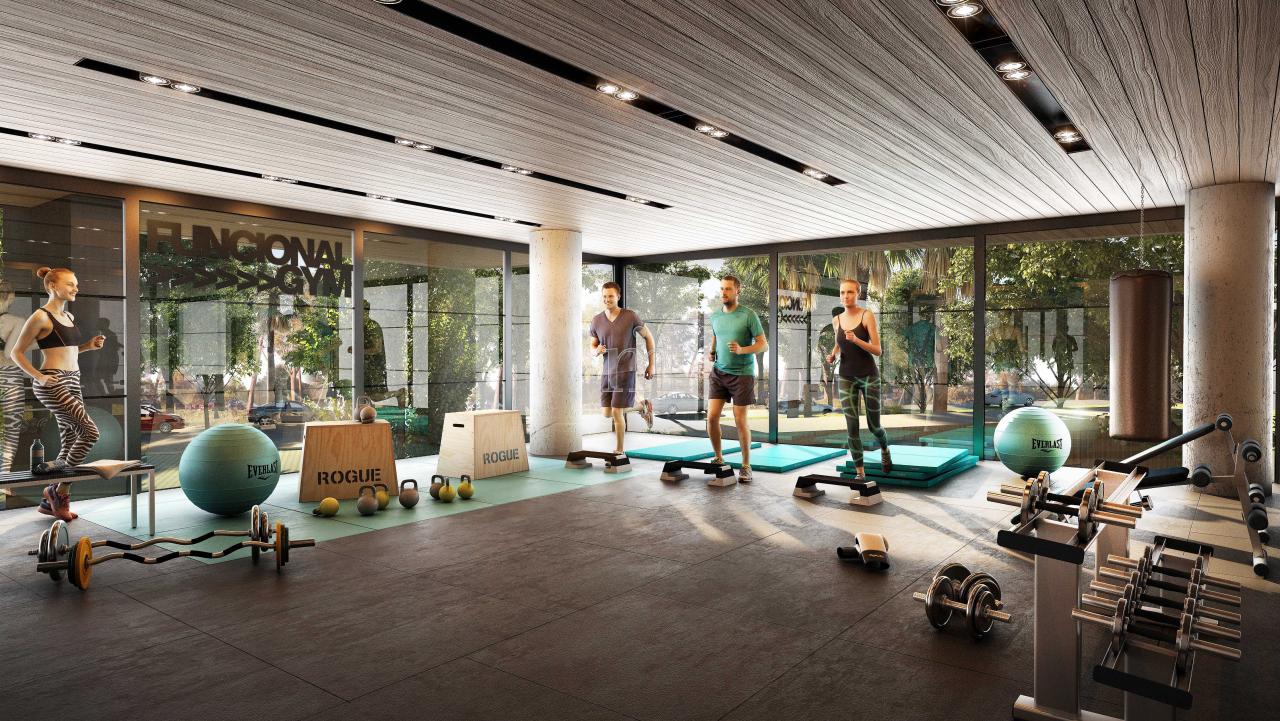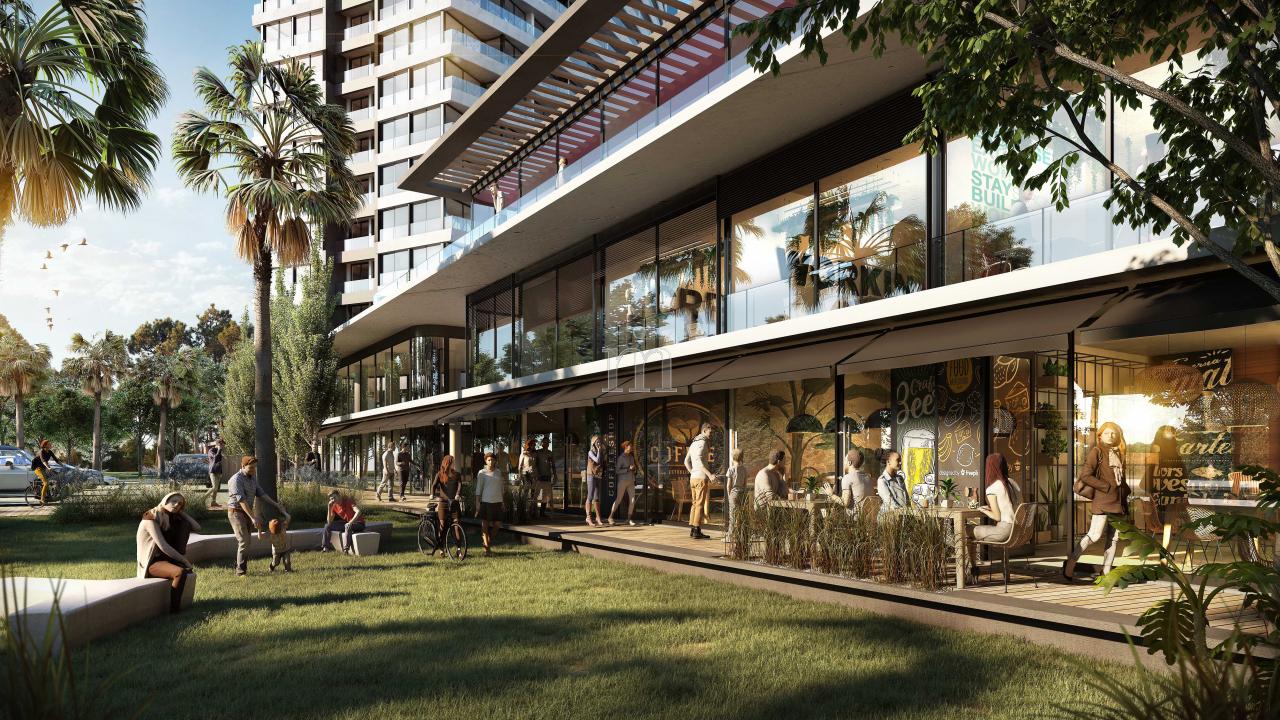 Amenities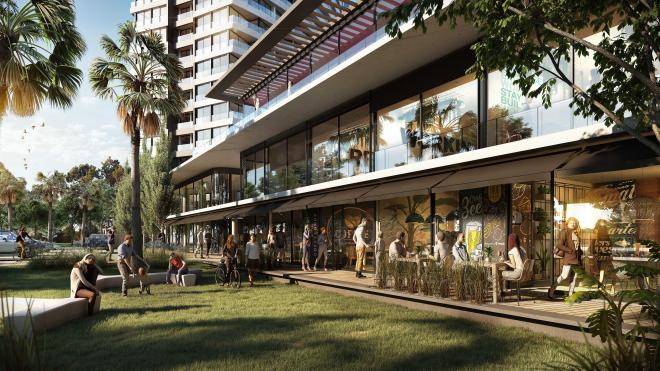 Outdoor thatched arbor with barbecue pit, pool and solarium.
A pool and a 20x5 solarium with counter swimming system will be constructed; the place for a solarium will be included at the edge of the pool.
Organic vegetable garden for those who love gardening.
Adult's and children's play corner (independent).
Cowork area that may be used as a study place.
Enclosed business center suitable for studying and working.
Double garages, optional roofed and open carports.
The construction of a shopping center is planned as a second stage of the project, subject to the project management. It will feature, among other things: proximity supermarket, Cowork area, business premises, studio apartments (offices), rooftop bar in 4th level.
Laundry area with coin washing machines for internal use.
Gymnasium with equipment and room for sport activities.
Finishes
Floors:
· Open access and circulation: Stone and/or porcelain paving.
· Hall and Landing: Stone and/or porcelain paving.
· Bedrooms, living rooms and open plan kitchens: glued vinyl strips with wood finishing, with 7 cm height skirting boards.
· Defined bathrooms and kitchens: quality porcelain and/or ceramic.
· Barbecue: Paving / porcelain / vinyl strips.
· Balconies; WPC (wood plastic composite) deck or similar.
Coverings of bathrooms and kitchens back: quality porcelain and/or ceramic. Bathrooms will be fitted with details (height 1,5 m).
Paint:
· Ceilings: antifungal paint / facerit in living rooms and bedrooms.
· Walls: brush coat grout and vinylic paint.
Bathroom fixtures: first quality porcelain (ferrum or similar), backpack double-flushing toilets.
Faucets: First quality chromed single-handle type taps (FV in bathrooms and kitchens).
Fittings: Chromed FV type or similar (to be defined by the works management).
Kitchen sink: simple overmount stainless steel sink (Johnson or similar quality).

Woodwork:
· Doors, frames and counter frames: 42 mm board-type to be defined as per final design. Solid-type lacquered finish in main doors, and semi-solid for internal doors with stainless steel handles.
· Bedrooms: delivered with white melamine closets.
· Kitchens: under counter cabinets as per drawings, with white melamine finishing or similar (with overhead cabinets in some typologies).
· Kitchenette: under counter cabinet, as per drawings, white melamine finishing or similar.
· Ironwork: chromed or first quality metallic color and digital locks in main apartments doors.
Worktops:
· Kitchens: Quartz chipboard countertops - Quarella brand (Italy) or similar.
· Bathrooms: cabinets with sink included or countertop of natural marble, to be defined as per typology.

Bathroom fixtures:
· Provision for electric heaters (see drawings and manual of use before installing).
· Collective and/or individual grease traps according to the apartment.
· Provision for washing machine in laundry areas or bathrooms.
· Suspended piping in the whole building, supply and drains.
· Provision for preheated hot water supply for the building in the future.
Electricity:
· Each unit will have a breaker board with thermomagnetic and differential circuit breakers.
· Kitchens: installation for refrigerator, electric stove, extractor hood, microwave and others will be provided.
· First quality materials, approved by UTE standards and regulations will be used.
Heating:
· Units will be delivered with pre-installation for one air conditioner per room; air conditioning equipment will not be installed.
· A user manual will be provided for installation.
· Electric underground heating will be installed with individual control per room in each apartment.
Security:
· Back electric perimeter fence.
· High Vision closed circuit cameras with video analytics in order to improve security.
· First class main door of landings with security electromagnetic lock and access tags.
· Individual door phone to access the building with possible videophone through smartphones.
General Installations: stoves must be electric or with LP gas cylinders.

Green space: the area described in the master plan will be arranged with native species, plants and natural grass.

Elevators: 3 European medium speed elevators will be installed.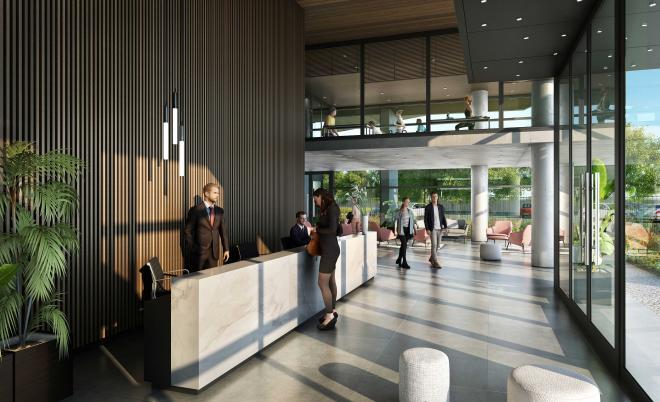 Masterplan
Plants