COUNTRY HUERTAS DE LOS HORNEROS
---
COUNTRY HUERTAS DE LOS HORNEROS
Closed neighborhood In construction in Huertas de los Horneros, Huertas de los Horneros
SALE from USD 440.000
RENT from USD 2.000
Description
COUNTRY HUERTAS DE LOS HORNEROS
Find out what is good for you!
This Project is a new residential development on Camino de Los Horneros, a neighborhood with an identity strongly connected to the rural environment, with an emphasis on landscape, recreational and touristic values, 15 minutes away from Montevideo, in the heart of gated communities.
Huertas is a housing development conceived as a condominium; it will have 189 units in lots of around 500m2 (5381.96 Sq. Ft.) each.
The proposal is focused on creating an environment where landscape and contact with nature are key as specific values. Therefore, user will have a continuous road layout, with curvilinear generatrix, allowing him/her to enjoy the geographic features of the place together with ecological aspects.
Each unit will include exclusive areas (house and own gardens) and common areas (internal roads, common gardens and amenities) which foster the relationship with the community.
Residential units of 125m2 to 145 m2 (1345.49 Sq. Ft. to 1560.77 Sq. Ft.) of construction will be detached houses, in one or two stories.
Delivery date approx. of the 2nd stage: November 2022.
Gallery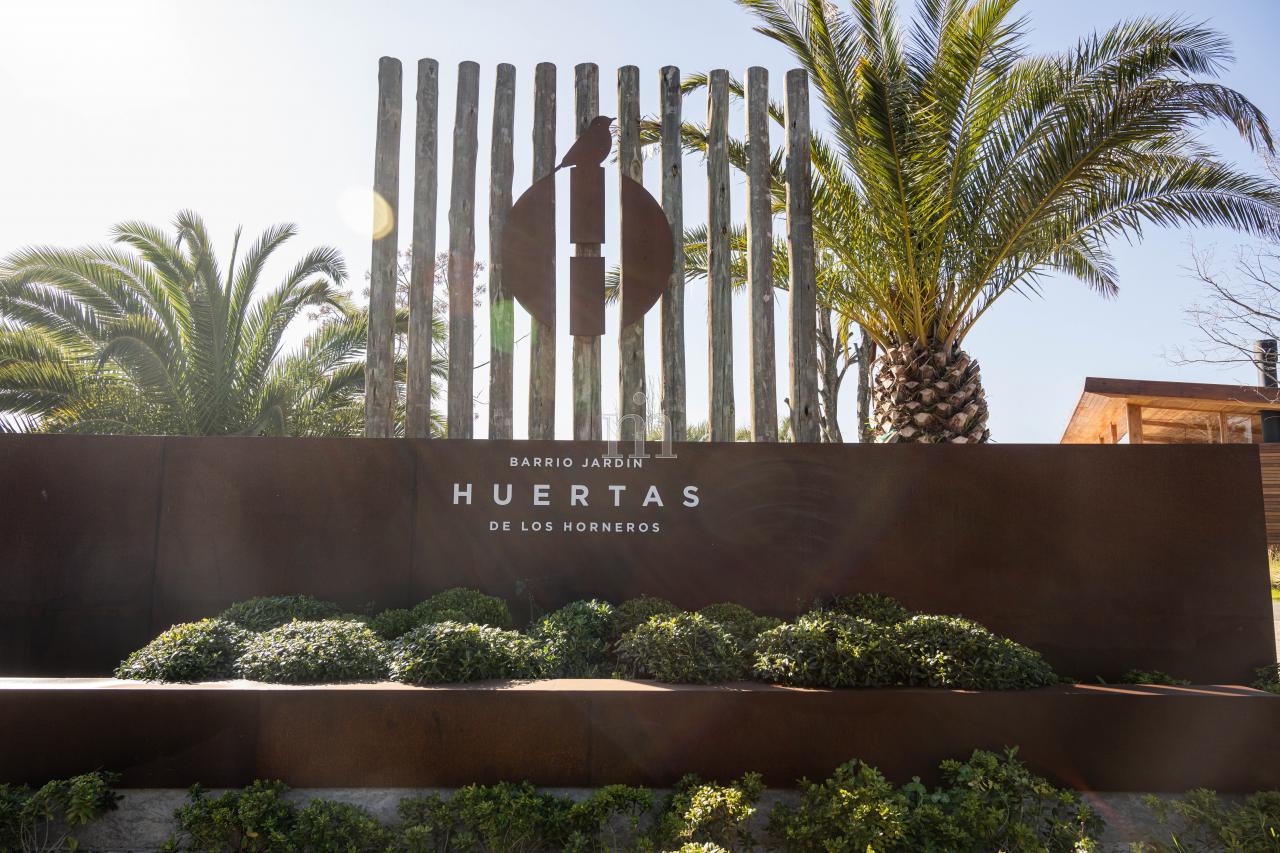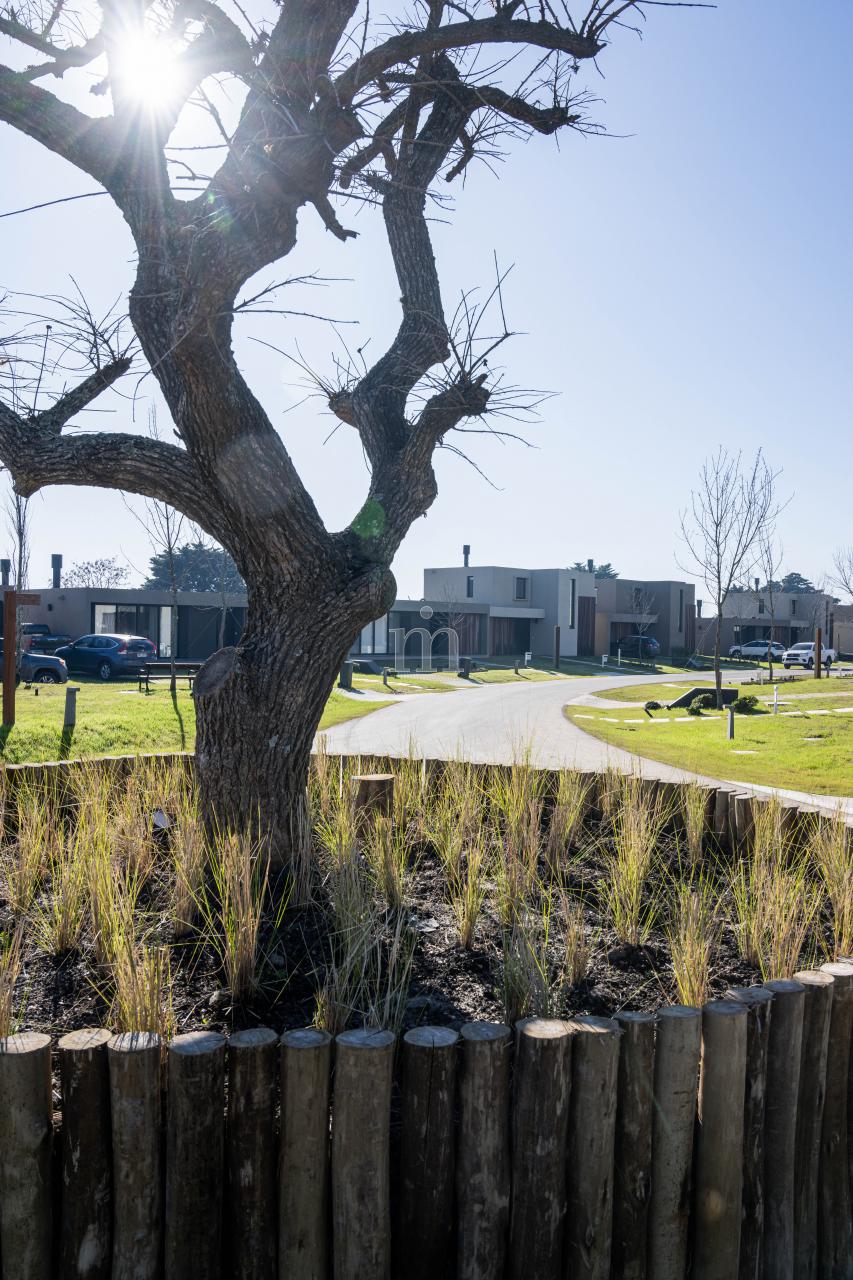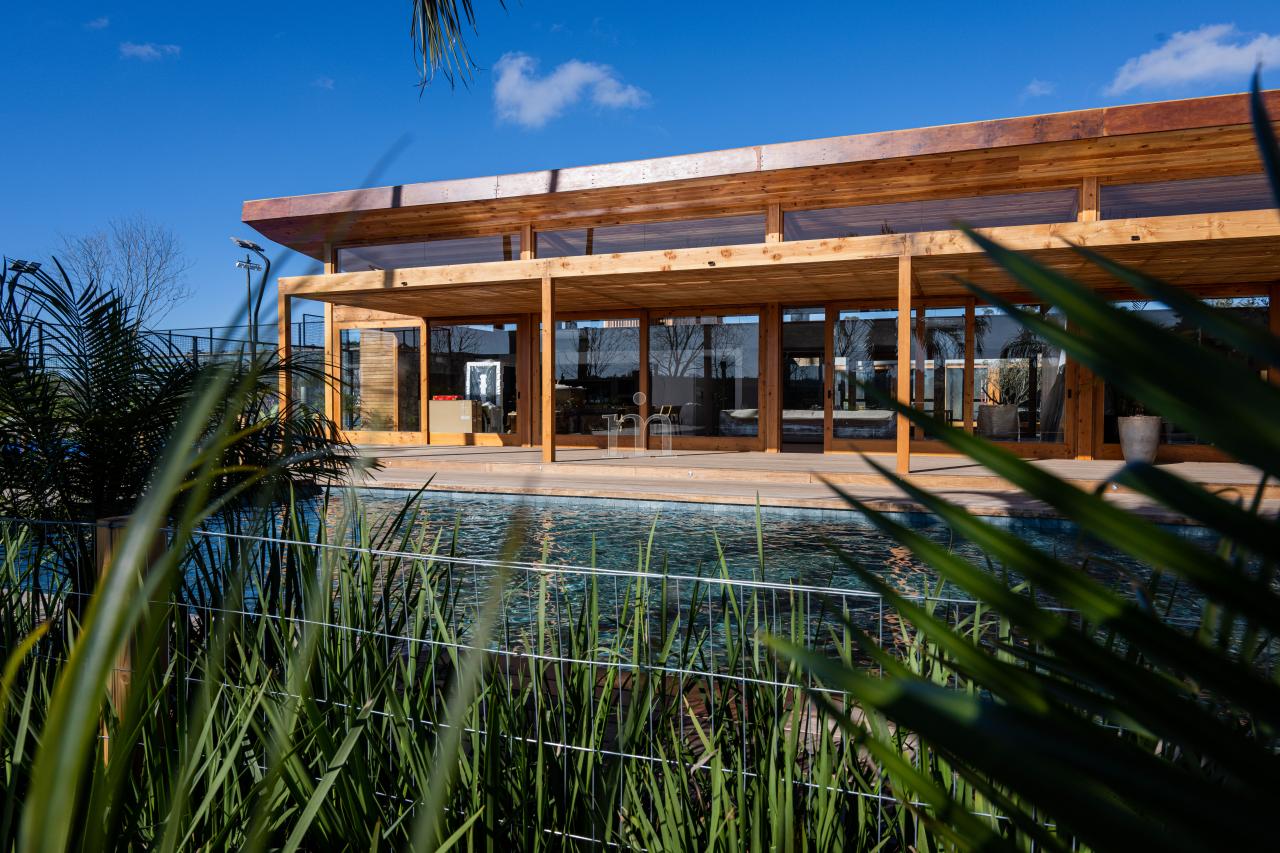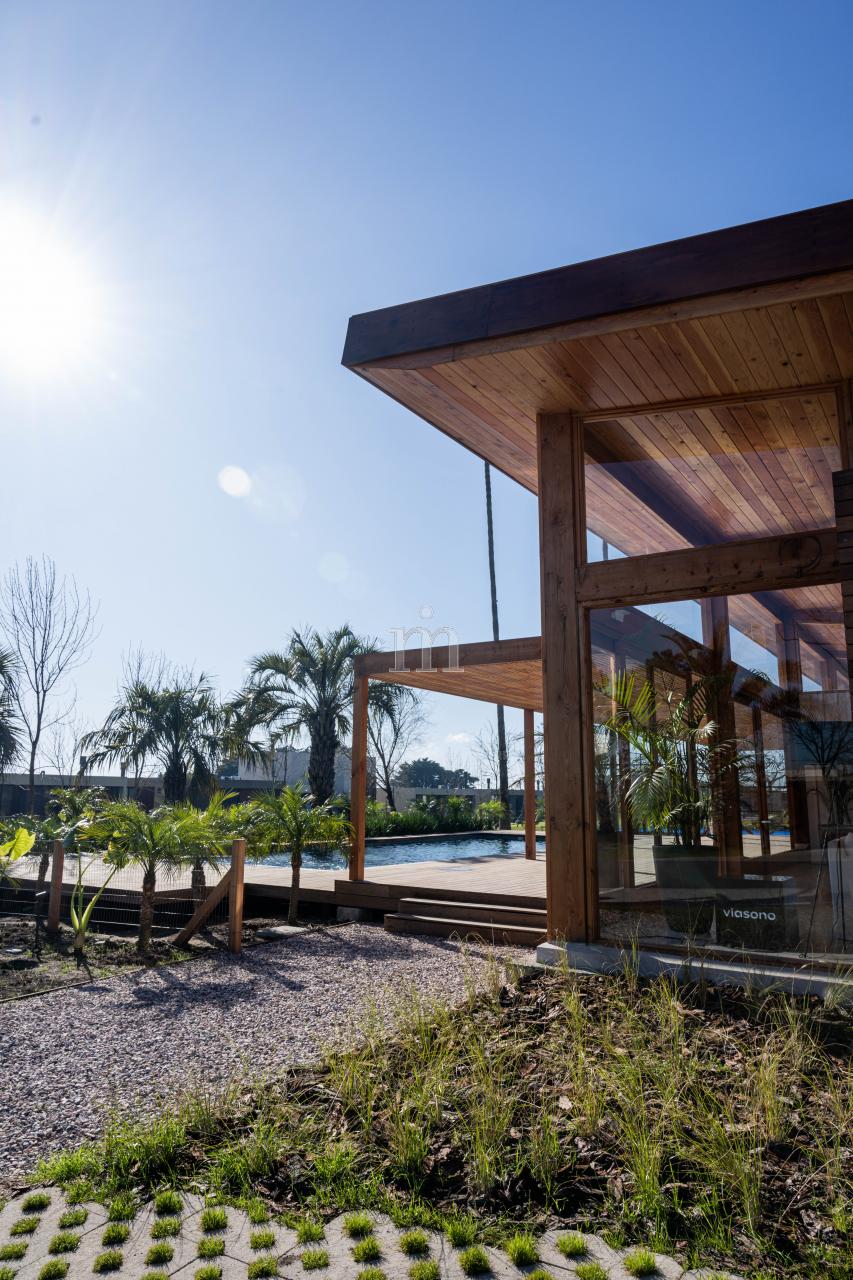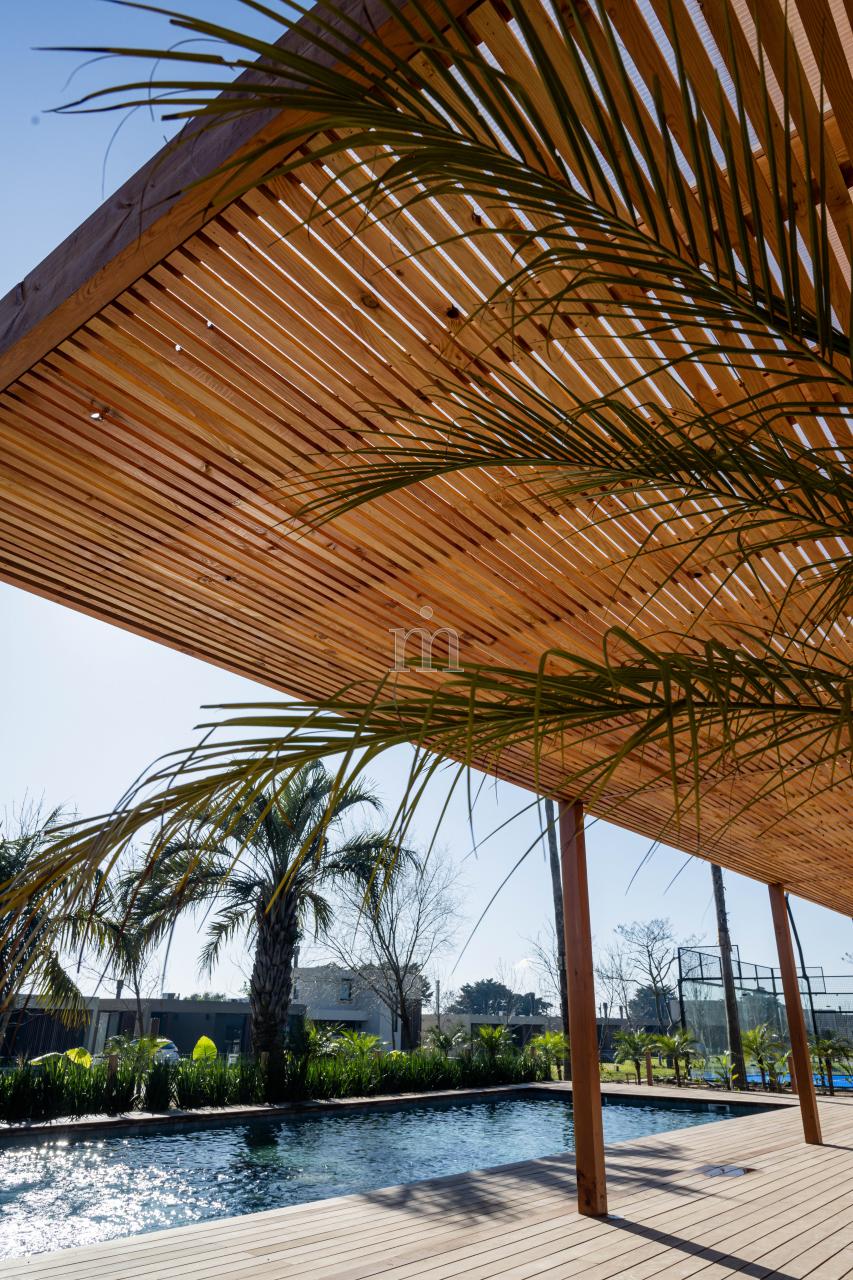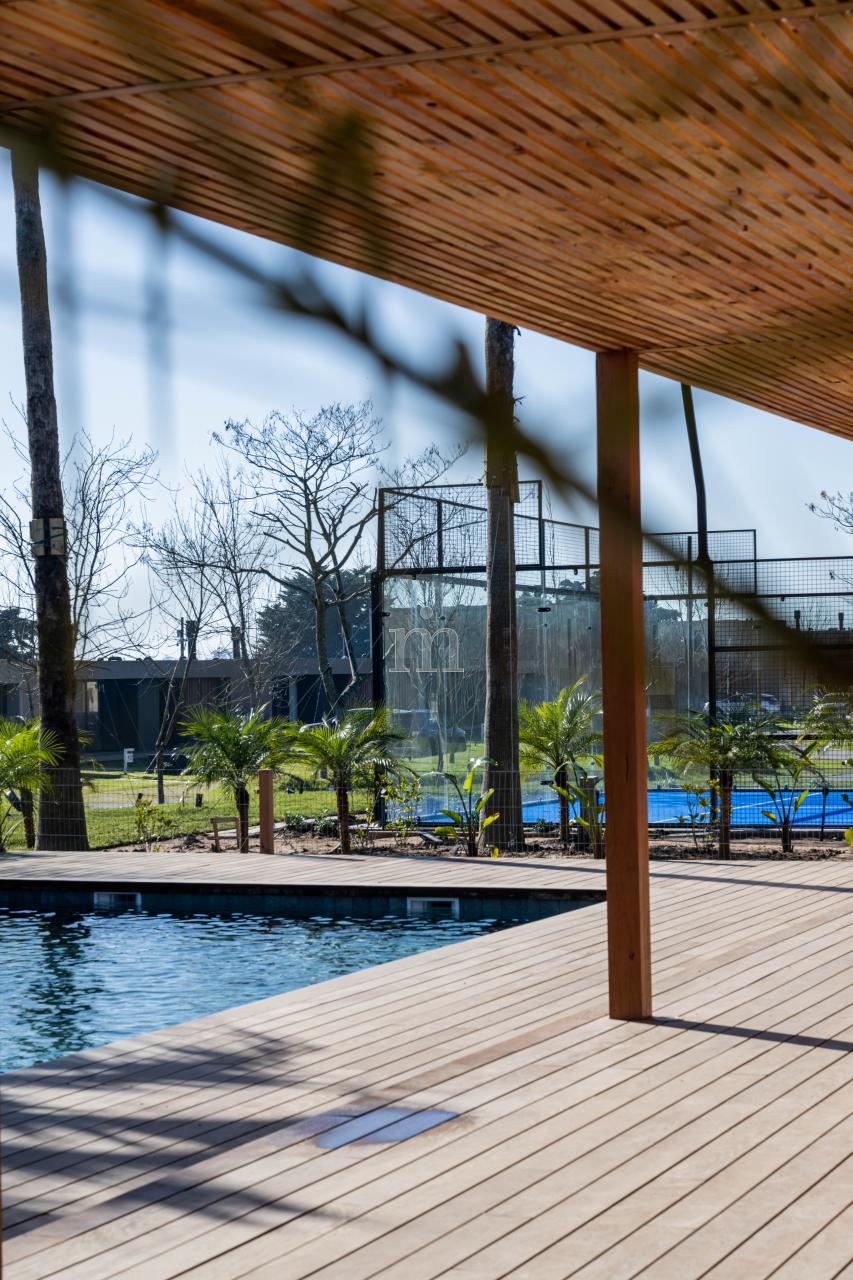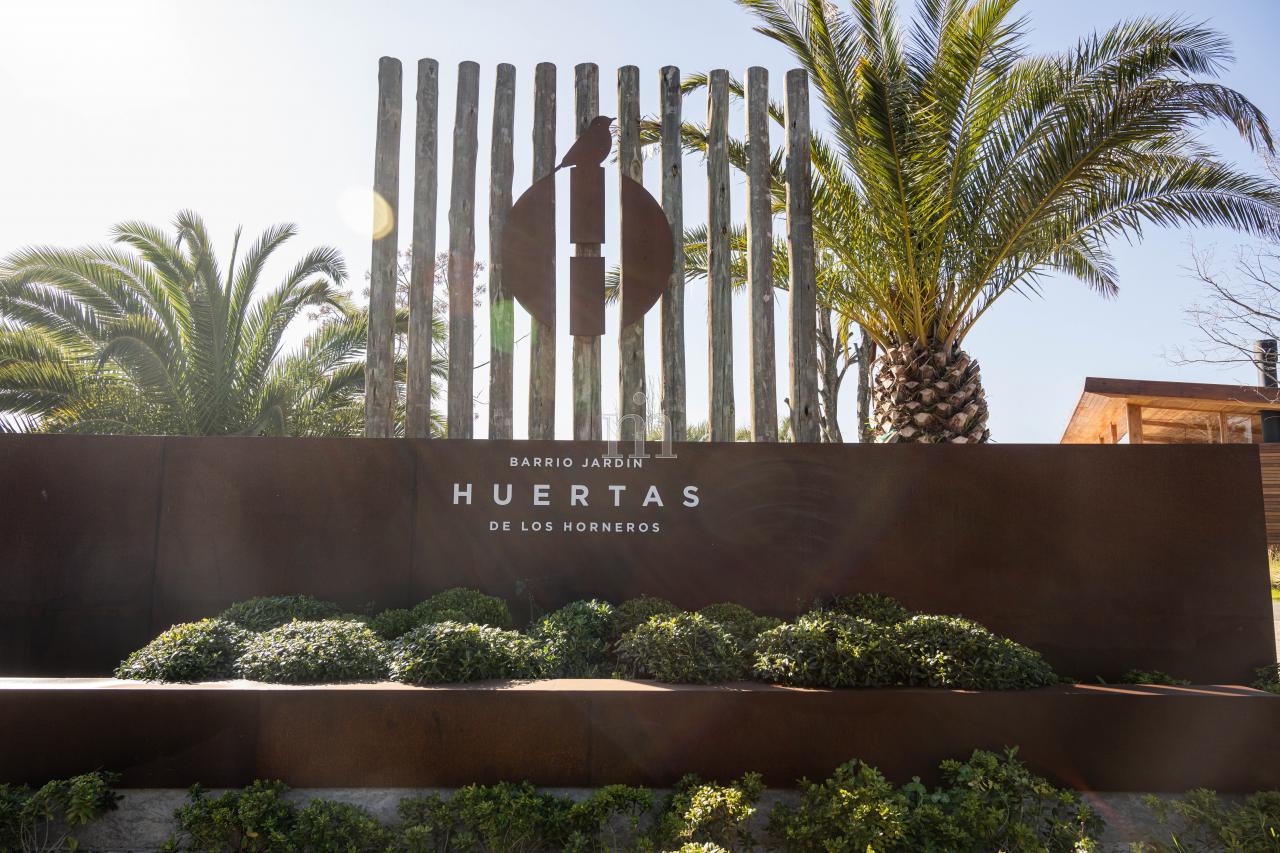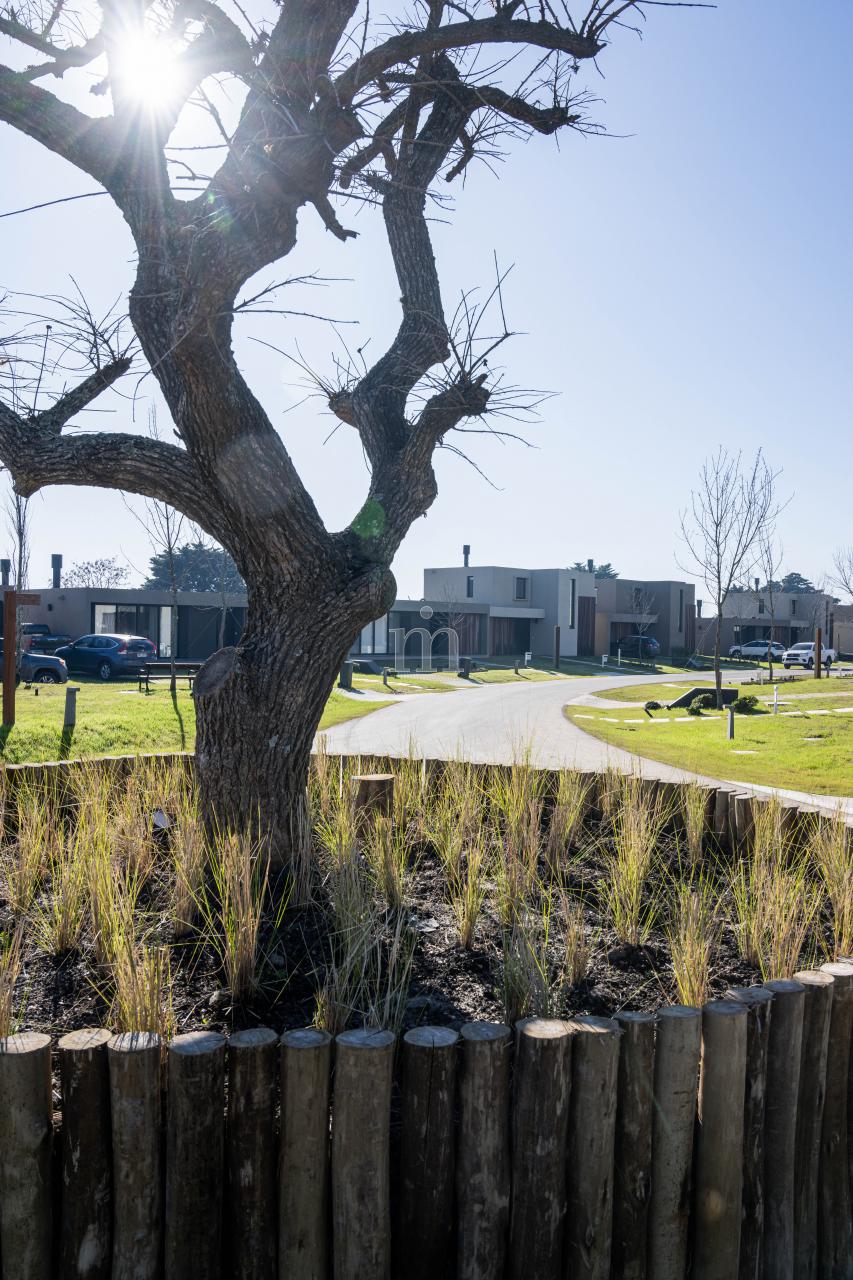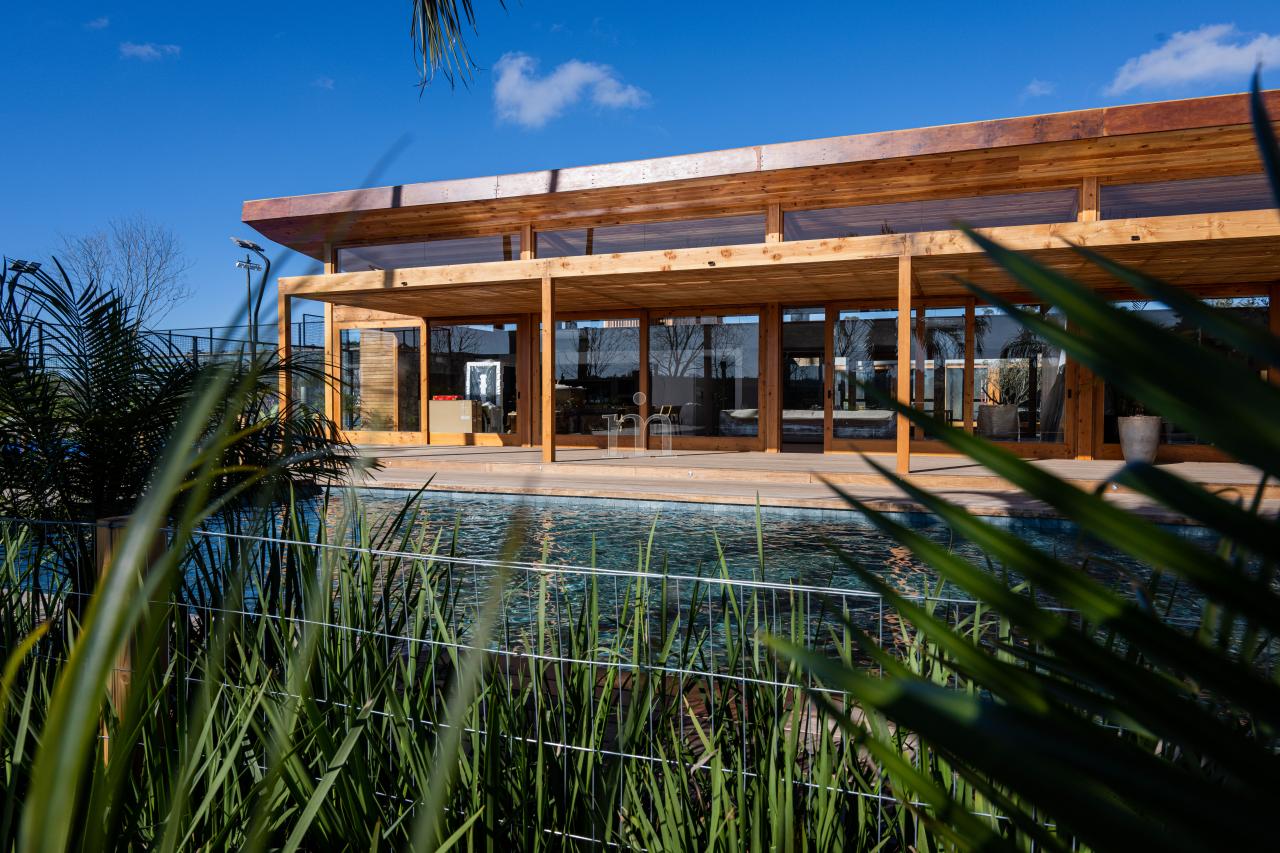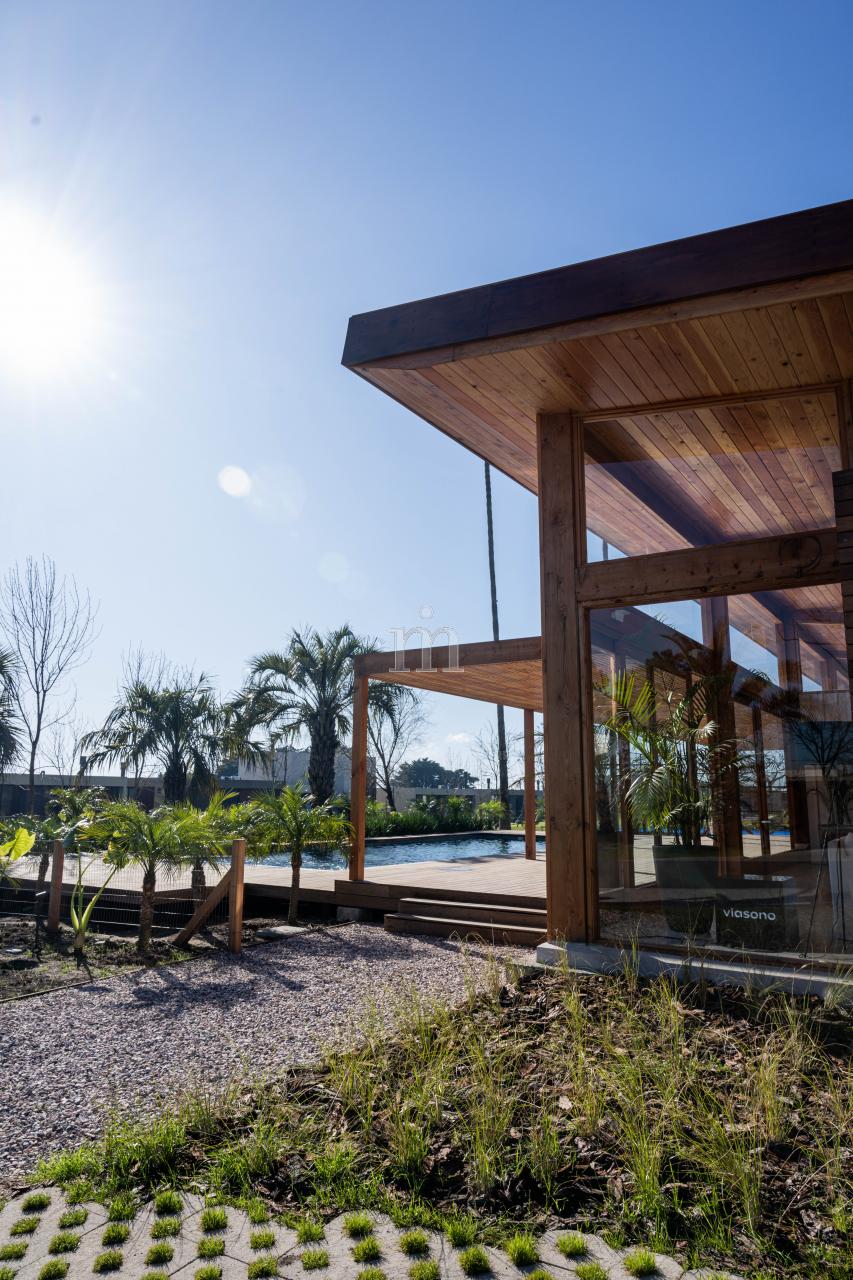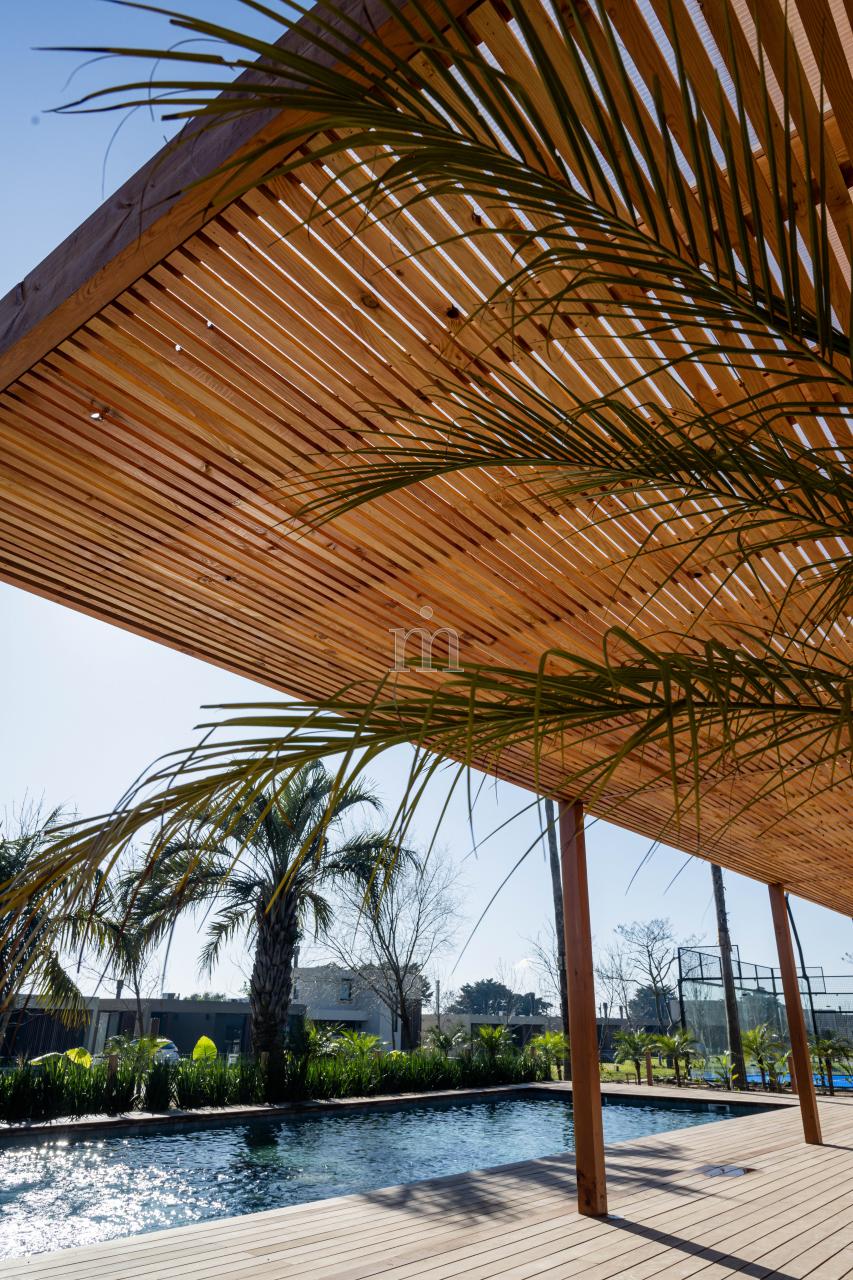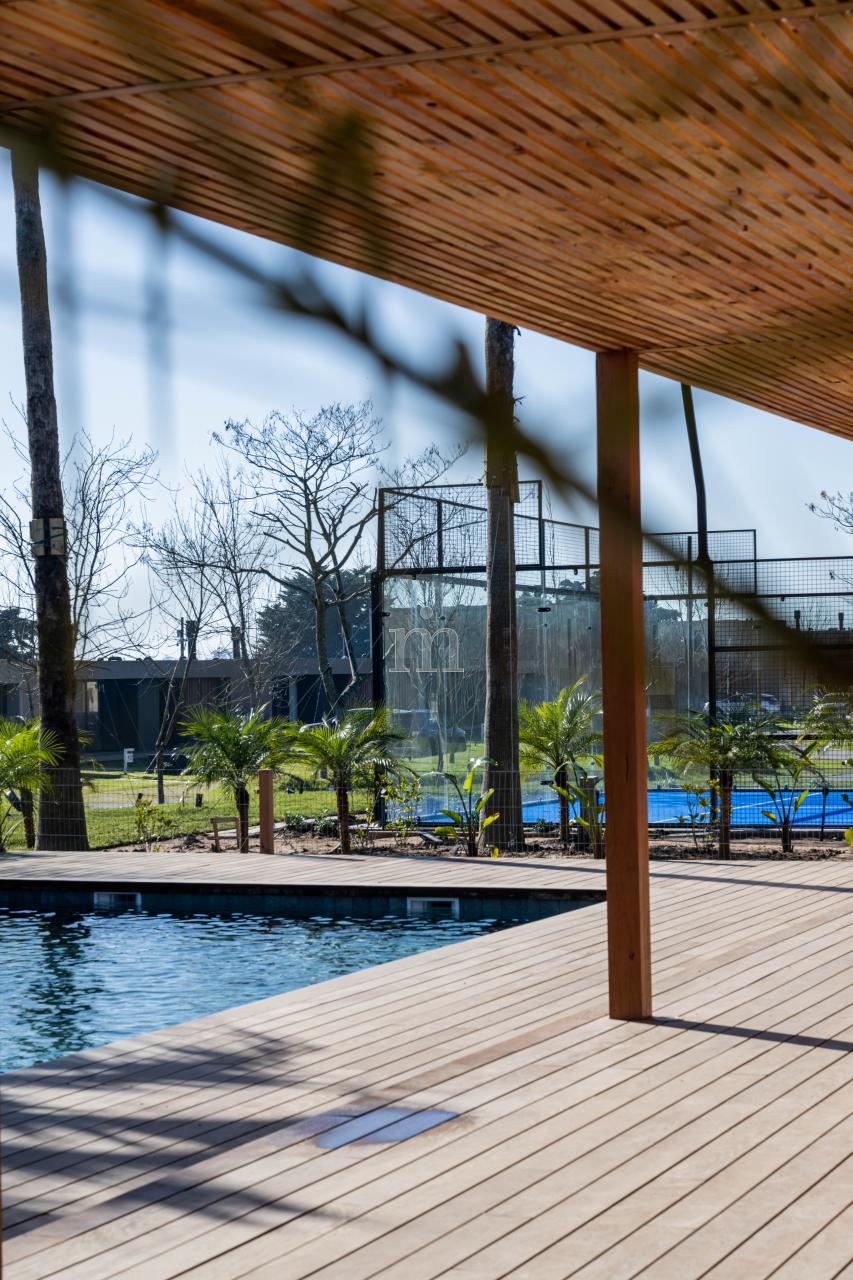 Amenities
Club House with multi-purpose indoor areas, barbecue pit, outdoor pool, tennis and paddle court, equipped with games for children, designed and approved to celebrate children birthdays.
Cowork space for residents with comfortable facilities and high speed Wi-Fi.
Charging station for electric cars at the parking of the Club House.
Electric scooters for general use within the neighborhood.
Bicycles available for residents and visitors .
Small farm with animals for young children.
Huertas Club and Huertas Kids.
Workshops: vegetable garden, cooking, ceramics, painting for adults and children.
Squares and parks with games for all ages.
Vehicle roads will be paved and surrounded by green areas with decorative warm lighting.
There will be an access control at the entrance, and surveillance with cutting-edge security technology cameras.
Finishes
INDOORS:
Traditional fireplace in social area.
Painted internal doors with first quality iron fittings.
Kitchen equipped with melamine under counter and overhead cabinets.
Quartz countertop.
Gas cooktop, electric oven and extractor hood included.
Provision for the installation of washing machine and dish washer in the kitchen.
First class aluminum openings with double glazed glass and mosquito screen.
Aluminum blinds with motorized closing and opening system in bedrooms.
&